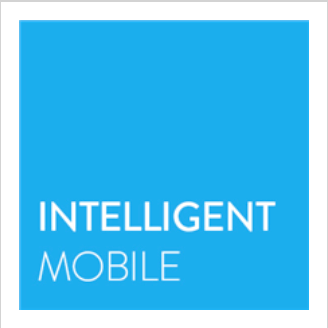 Dynamics SMS Integration - Intelligent Mobile™ 
Dynamics SMS Integration - Intelligent Mobile™ offers a more intuitive, seamless and robust way to send, receive and track SMS messages at scale.
By using native Microsoft Dynamics 365 functionality, this integration empowers organisation to keep all sales and marketing data in one platform, use standard workflow automations and extend Dynamics capabilities to the Power Platform. This innovative application unlocks the full benefits of a holistic CRM solution and reaping next-generation client communication capabilities.
Featured in Microsoft's AppSource marketplace.
Dynamics SMS Integration - Intelligent Mobile™ - Capabilities
1. Native Dynamics 365 Experience
Send bulk or individual SMS within the Microsoft Dynamics 365 CRM.
Receive replies and manage communications with customers using MicrosoftDynamics 365 infrastructure.
A native Dynamics tool, not a widget.
2. Robust and Reliable Solution
Built using the latest Microsoft technology (Power Apps).
Designed to send high volumes of messages.
Fully supported with a dedicated Account Manager and premium SLA.
3. Customisable SMS Integration
Tailored for the Property, Construction, Hospitality & Leisure sectors.
Multiple users, regions and permission levels are available.
Advanced reporting that supports billing by Division/Region.
Integrates seamlessly with Microsoft Dynamics 365.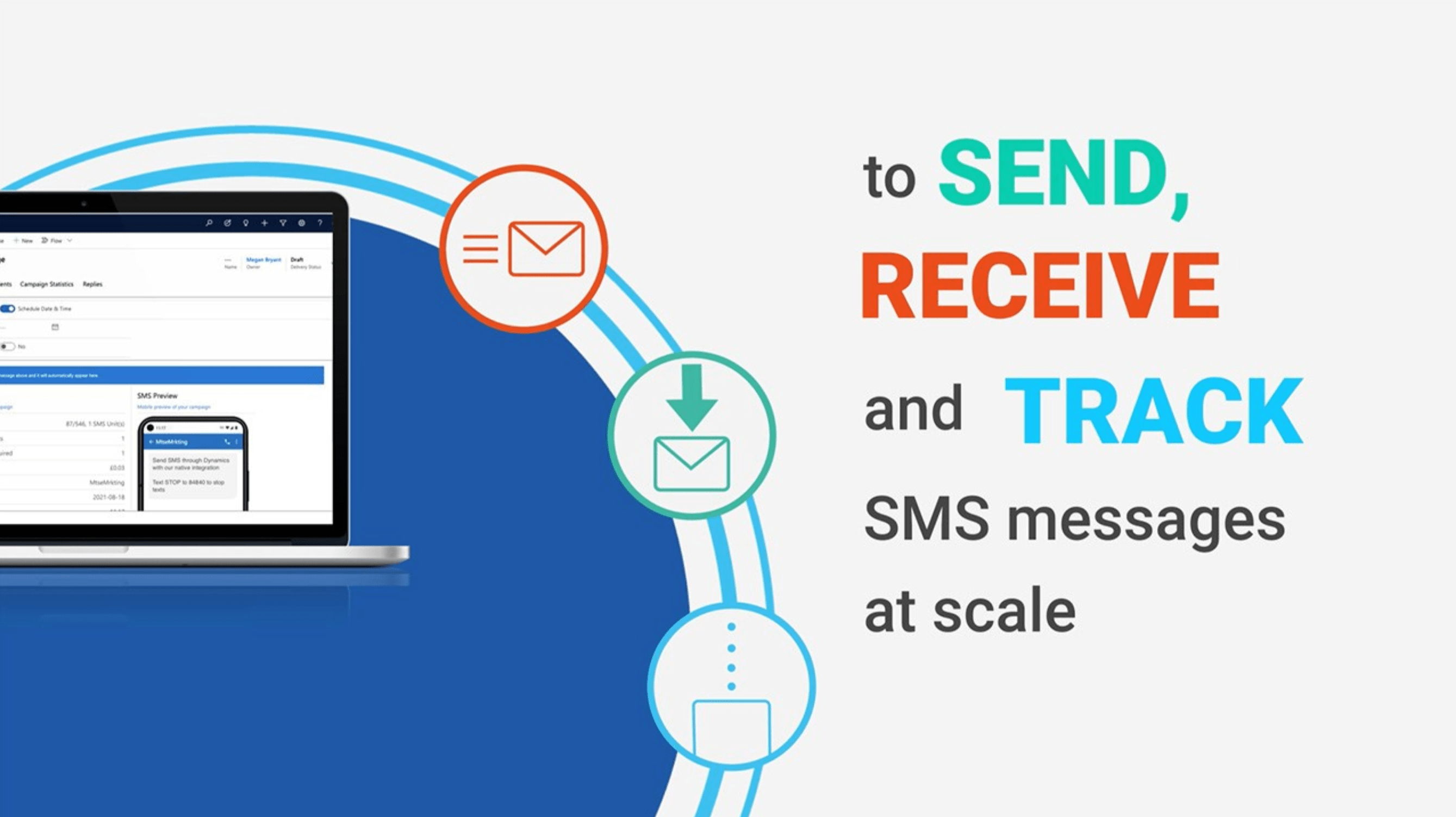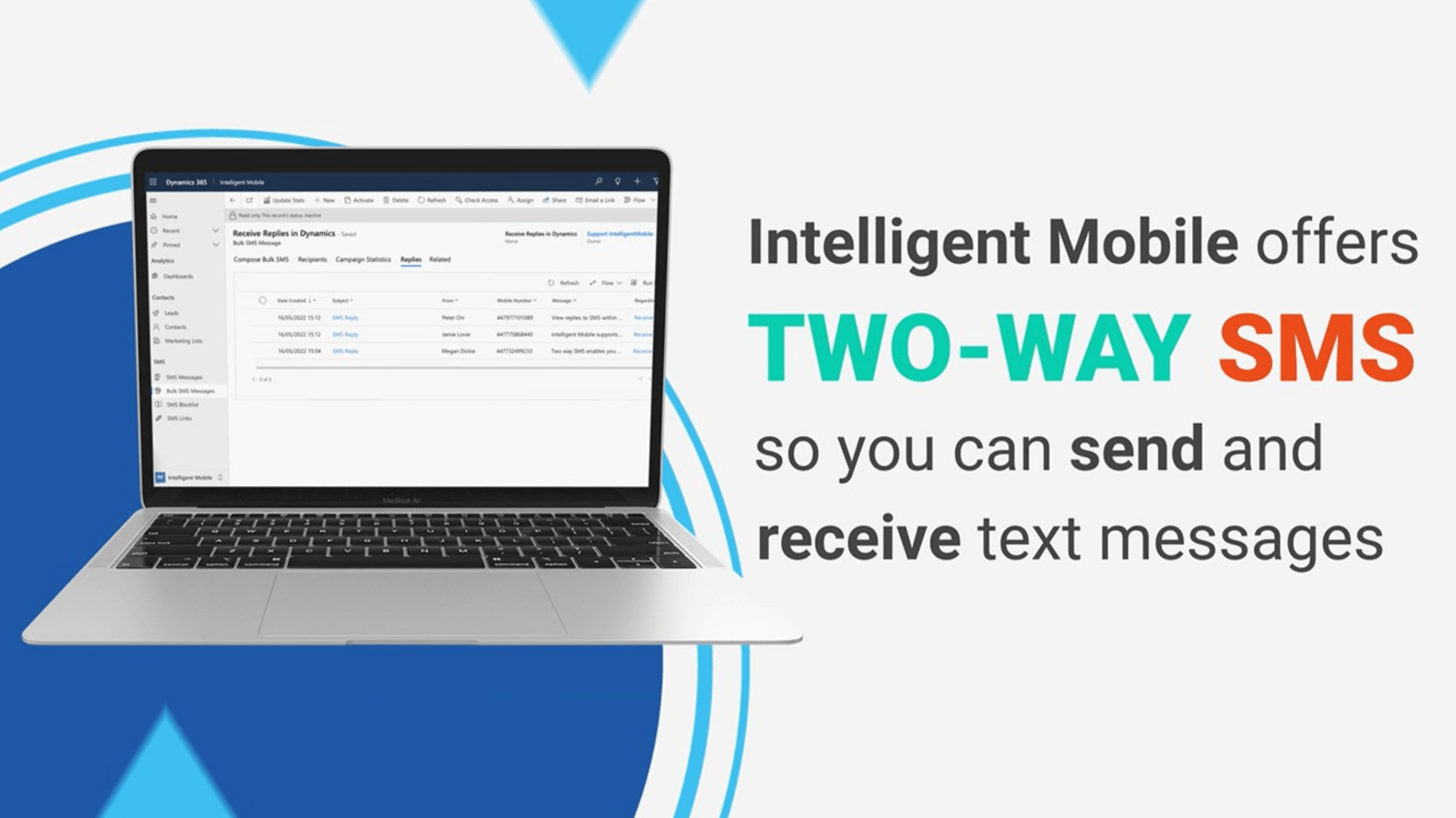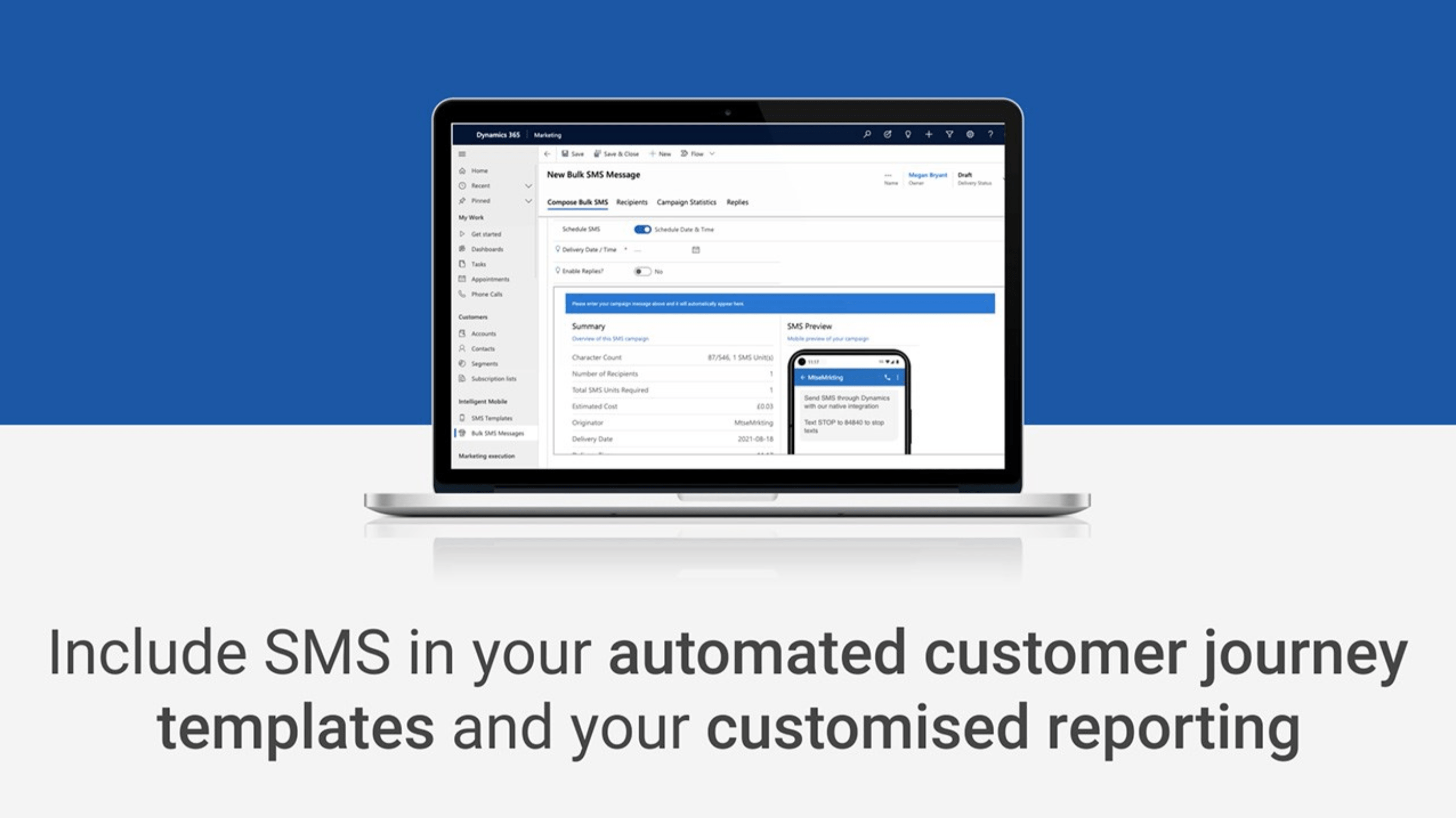 BOOK a call to discuss your Dynamics 365 SMS integration with a member of our team using our easy-booking system.
Explore Other Dynamics Integrations and Add-Ons