DocuSign Connector for Dynamics 365
DocuSign for Dynamics 365 CRM enables electronic signatures to help you close deals faster. Users can quickly get signatures or sign documents from anywhere in Dynamics CRM.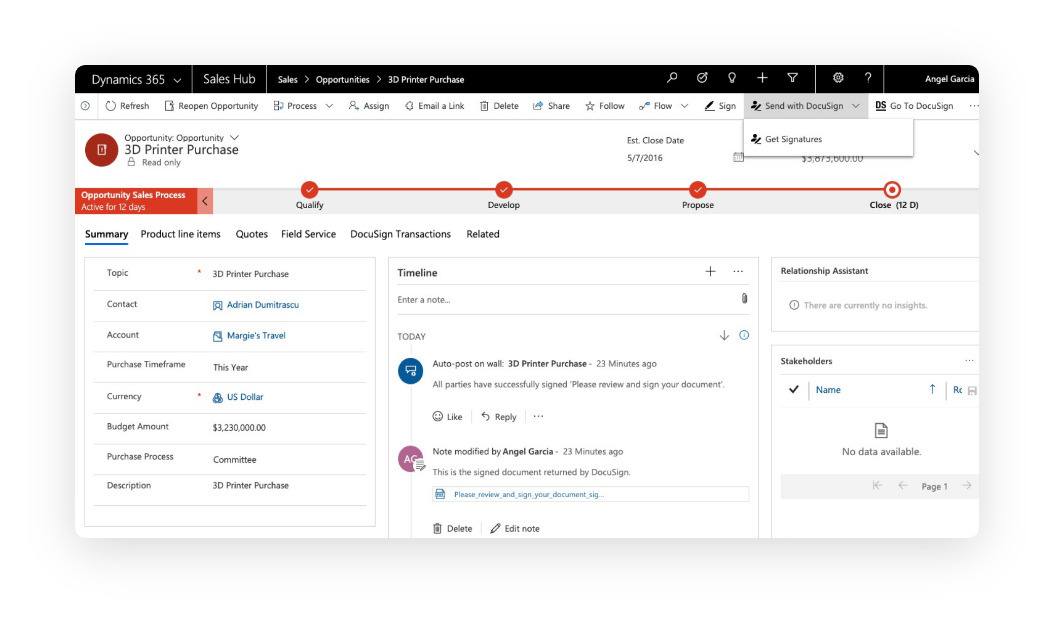 Signing or getting signatures on a document is simple with this integration. The "Sign" and "Get Signatures" actions are preconfigured, allowing you to easily send or sign a document stored in DocuSign for Dynamics 365 CRM.
2. Signatures update records
When a document is signed in DocuSign for Dynamics 365 CRM, this is automatically noted on the quote record and the contact record timeline.
3. Gain more control of your sales process
This platform provides an audit trail of edits. Every signatory is notified when a document is changed, which helps make the whole process transparent for users.
4. Designed for sales departments
Close business faster with DocuSign for Dynamics 365 CRM. Route contracts to the relevant decision makers to review and approve within minutes.
5. Legally binding signatures
Agreements signed electronically with DocuSign are legally binding and backed by a court-admissible audit trail.
6. Configure and customise with ease
You can adapt DocuSign for Dynamics 365 to integrate with most business processes. DocuSign provides a complete set of APIs, with documentation and a top-notch software development kit.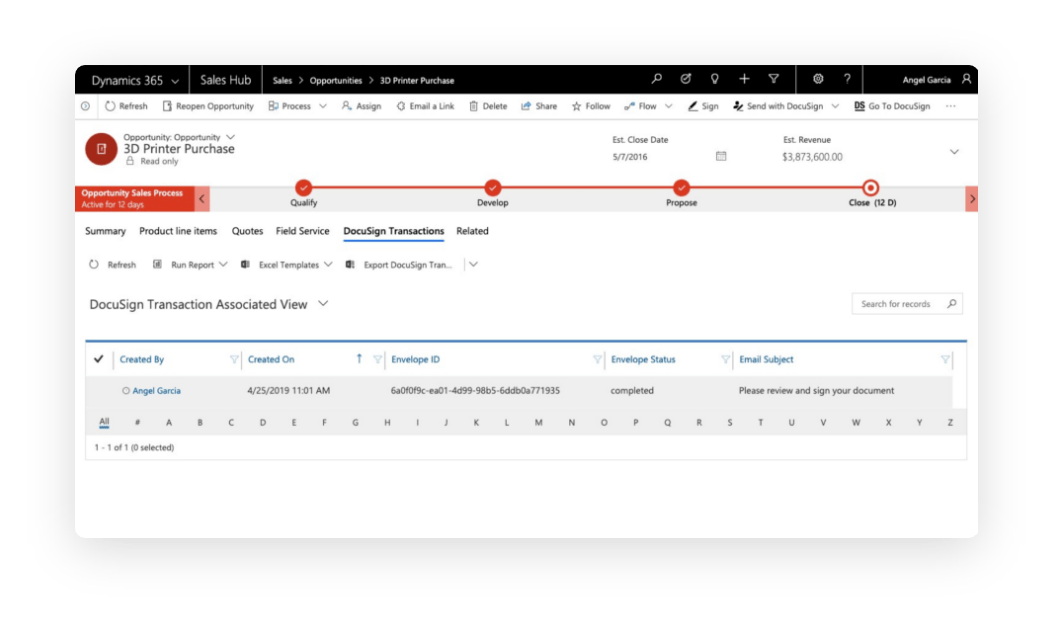 BOOK A DEMO with a member of our team using our easy-booking system.
Explore Other Dynamics Integrations and Add-Ons