Unlock the full potential of Dynamics 365 with Power Apps. This suite of apps, services, connectors and data platforms provides you with an environment where you can rapidly develop, build and customise apps to solve your business challenges.
These apps connect to your business data in either the Microsoft Dataverse or online and on-premises data sources, such as SharePoint, Microsoft 365, Dynamics 365, and SQL Server.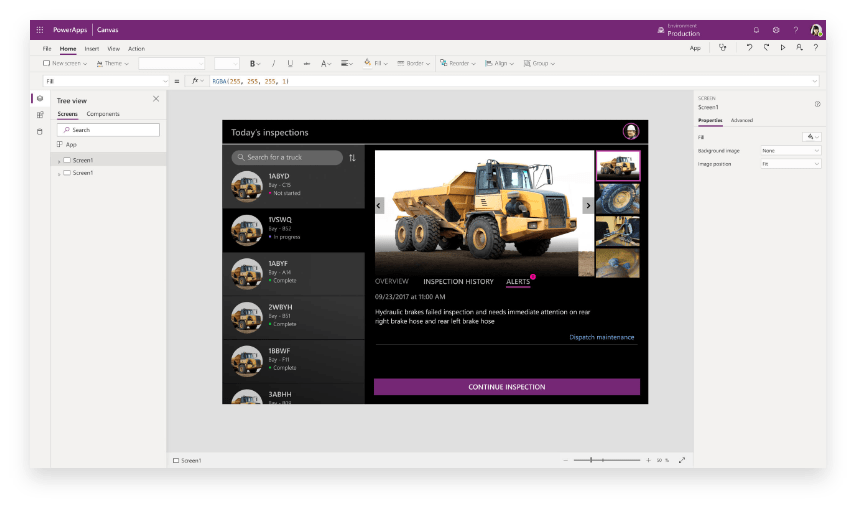 Make the most of your data with your own Apps
Believe it or not, by using prebuilt templates and drag-and-drop simplicity your team can build low-code apps, and deploy them quickly to solve challenges in your business. These are apps with advanced functionality, including pre-built AI components – of a standard only a professional developer used to be able to achieve.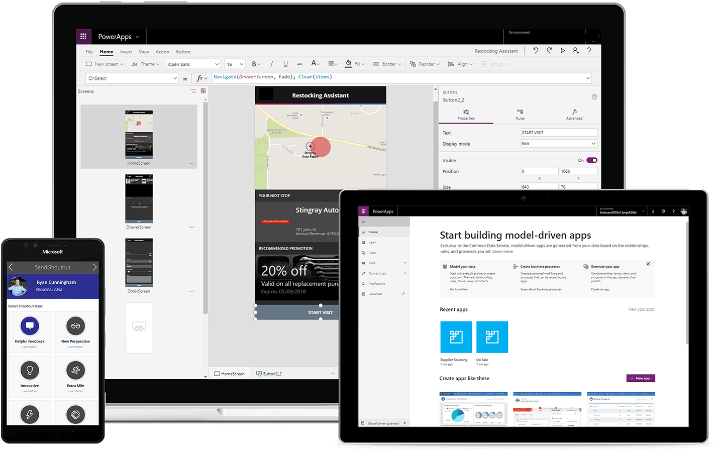 Keep them extensible for developers
If at some point you want to extend your app's capabilities, Power Apps provides the tools professional developers need – including Azure Functions and custom connectors to proprietary or on-premises systems – to do the job.
Accelerate business innovation
With Power Apps, you can create apps either from scratch or embedded within the Dynamics 365 interface that will help users increase productivity.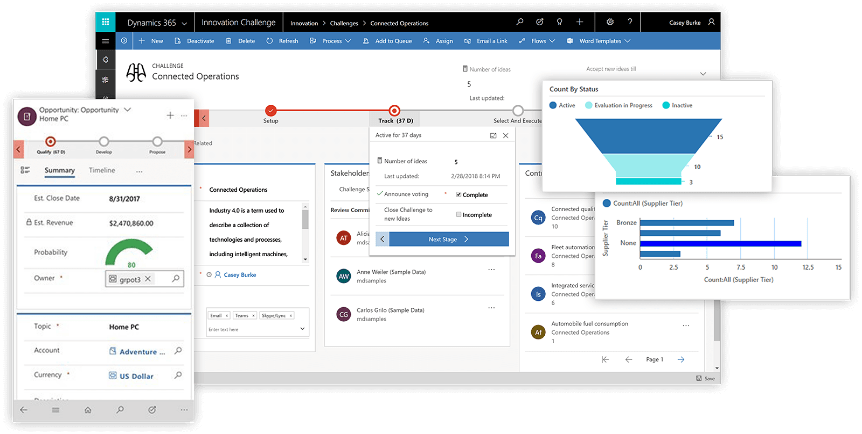 The Power Apps platform is built on the Common Data Model with the Microsoft Dataverse (Common Data Service) for Apps built in. It uses a standardised format to store data, making it easy to build and run apps using the same data. With Microsoft Flow, workflows can be triggered within apps. Native connectivity with Power BI enables real-time data analytics and visualisation, helping your team to make informed decisions fast.
Find out how your business can use the Power Apps to advance its digital transformation.
Use our easy-booking system to get time with one of our team members.
Explore our other Microsoft Platforms and Apps
Find the right solution for your organisation:
Empower your team with powerful data visualisations, to reveal new and valuable insights.
Create the perfect ecosystem of Power Apps to support your business' individual needs.