Power Automate enables everyone in your organisation, regardless of their technical expertise, to add AI capabilities to their business process flows. With Power Automate they can implement business process automation which frees them from repetitive tasks and simplifies workflows.
Increase the efficiency of your workflow across Dynamics 365, Office365 and all your other apps and services by making use of the capabilities of AI and Power Automate.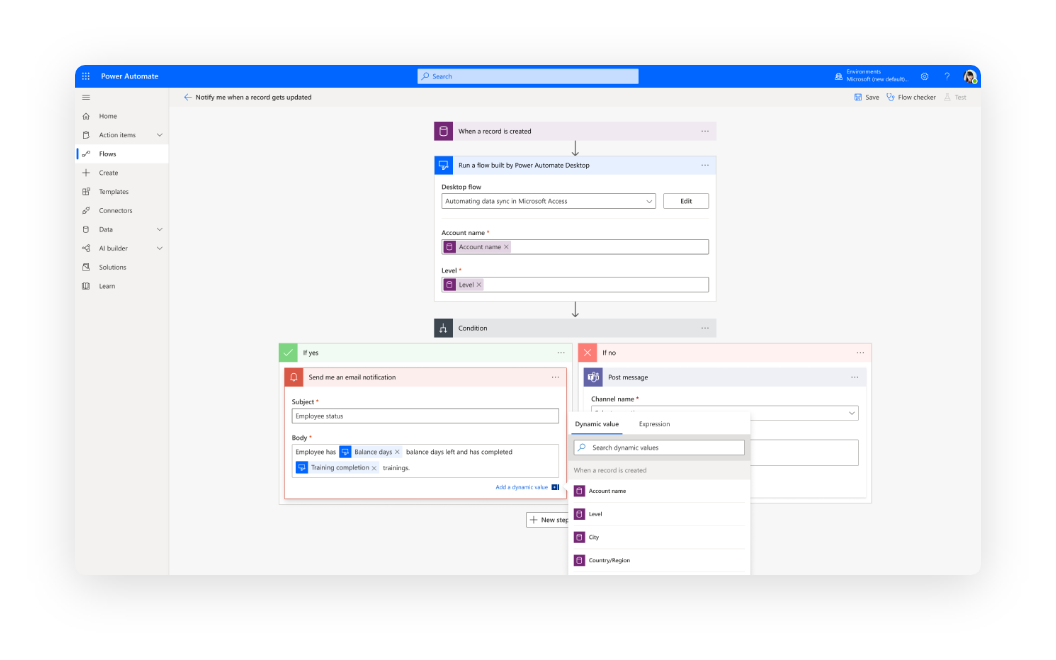 Power Automate Capabilities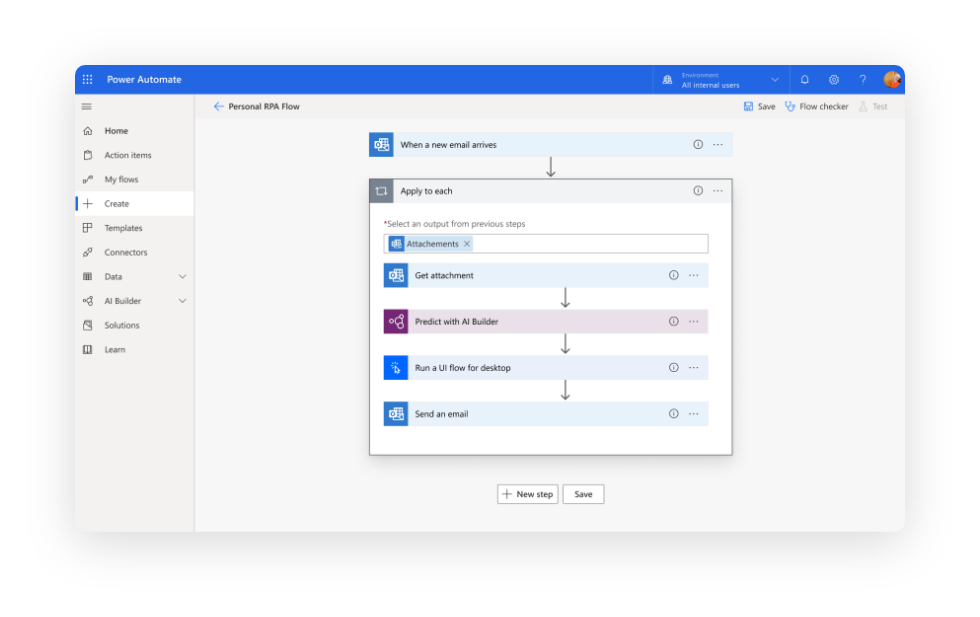 Shortcut processes through automated workflows
Power Automate helps you improve efficiency by automating workflows between Microsoft services and third-party apps. It enables everyone to automate mundane, time-consuming tasks with robotic process automation (RPA) by building secure workflows with a low-code, no-code guided experience.
Take advantage of:
• 1000s of pre-built automation templates you can use for frequent business processes.
• Over 200 connectors for apps including Dynamics 365, Outlook, SharePoint, MS Teams, Adobe Sign, MailChimp, Twitter and Facebook.
• Trigger notifications, automated emails and many more actions – without coding.
• Boost productivity.
• Streamline your processes, saving time, boosting productivity, reducing errors and enabling your team to focus on strategic, high-value opportunities.
• Power Automate is integrated with the Common Data Service (CDS), providing security, logic and rich customisation. You can set up smart workflows that gather data from multiple sources. For easier access, data is stored in the CDS.
Benefit from multistep workflows
Simplify repetitive tasks.
With multistep workflows, Power Automate triggers one or more actions within the same connected process. This could be sending an Outlook email and scheduling a Dynamics 365 activity, or creating a new CRM record and delivering a push notification.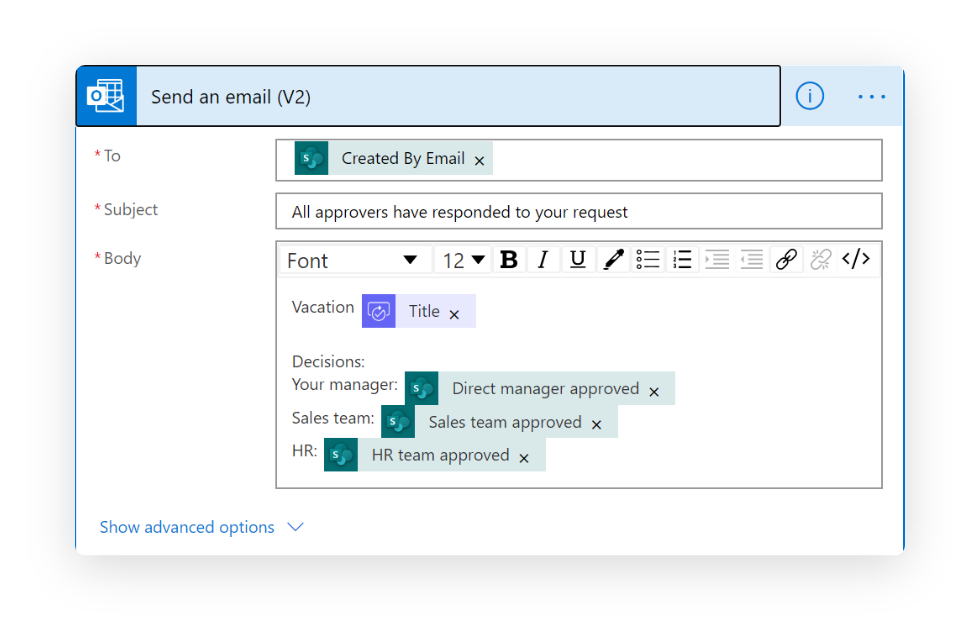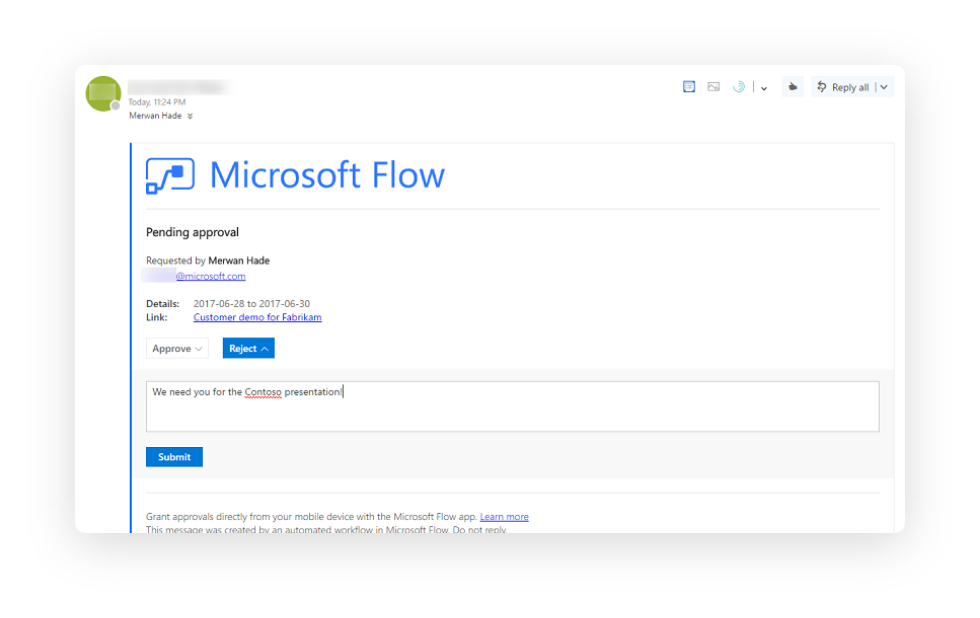 Get responses quicker.
Speed up approval of sales quotes, expense claims, document revisions, holiday requests, contracts and other routine processes by instantly triggering approval requests. The people approving these requests can receive them by email, app notifications or SMS alert. They can respond directly, or have a unified approval view to review all requests.
Strengthen data governance
Control your data flow.
Prevent sensitive data from leaking from your organisation by creating data loss prevention (DLP) policies with Power Automate. Doing this helps you ensure that your data is processed consistently across the business, and prevent ring-fenced data from being published to external connectors.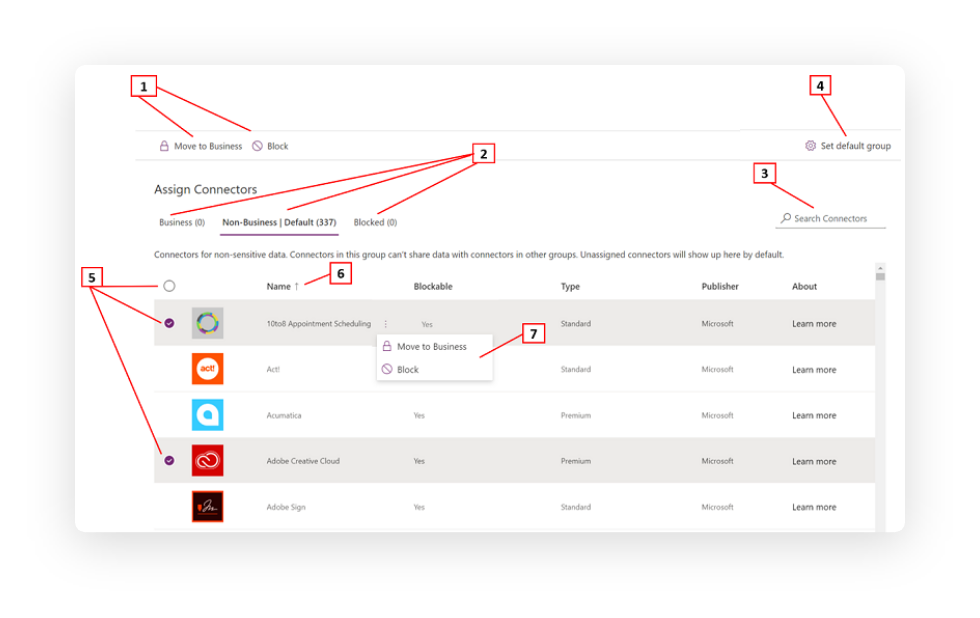 Find out how your business can use Power Automate to advance its digital transformation.
Use our easy-booking system to get time with one of our team members.
Explore Other Microsoft Apps
Find the right solution for your organisation:
Empower your team with powerful data visualisations, to reveal new and valuable insights.
Create the perfect ecosystem of Power Apps to support your business' individual needs.