Accredited Microsoft Solutions Partner for Business Applications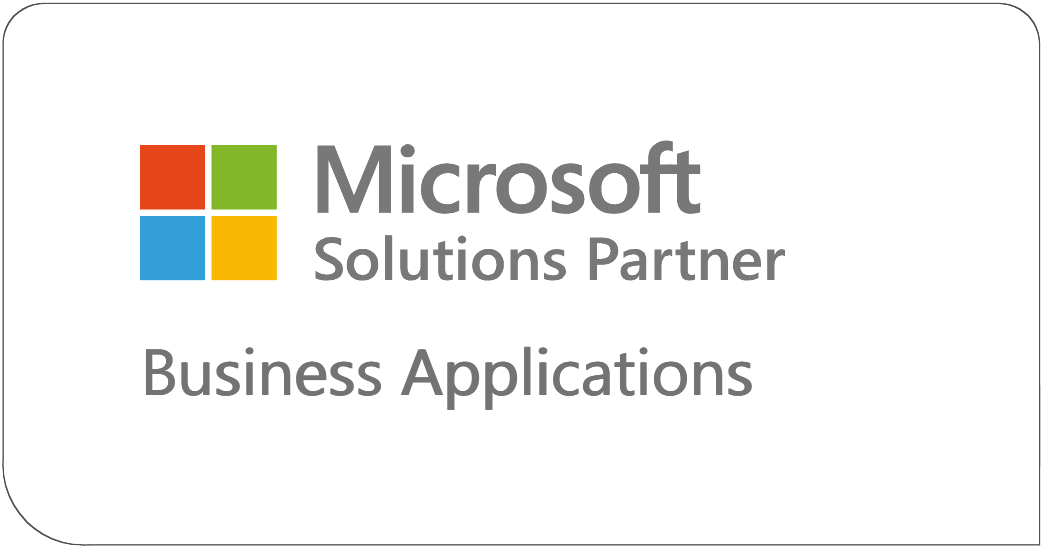 As an accredited Microsoft Dynamics 365 solutions partner, we provide a wide range of CRM consulting and implementation services. We provide support to small and mid-sized businesses, to strengthen customer connections, accelerate digital transformation, and increase productivity by leveraging Dynamics 365 and solutions built on the Microsoft Power Platform.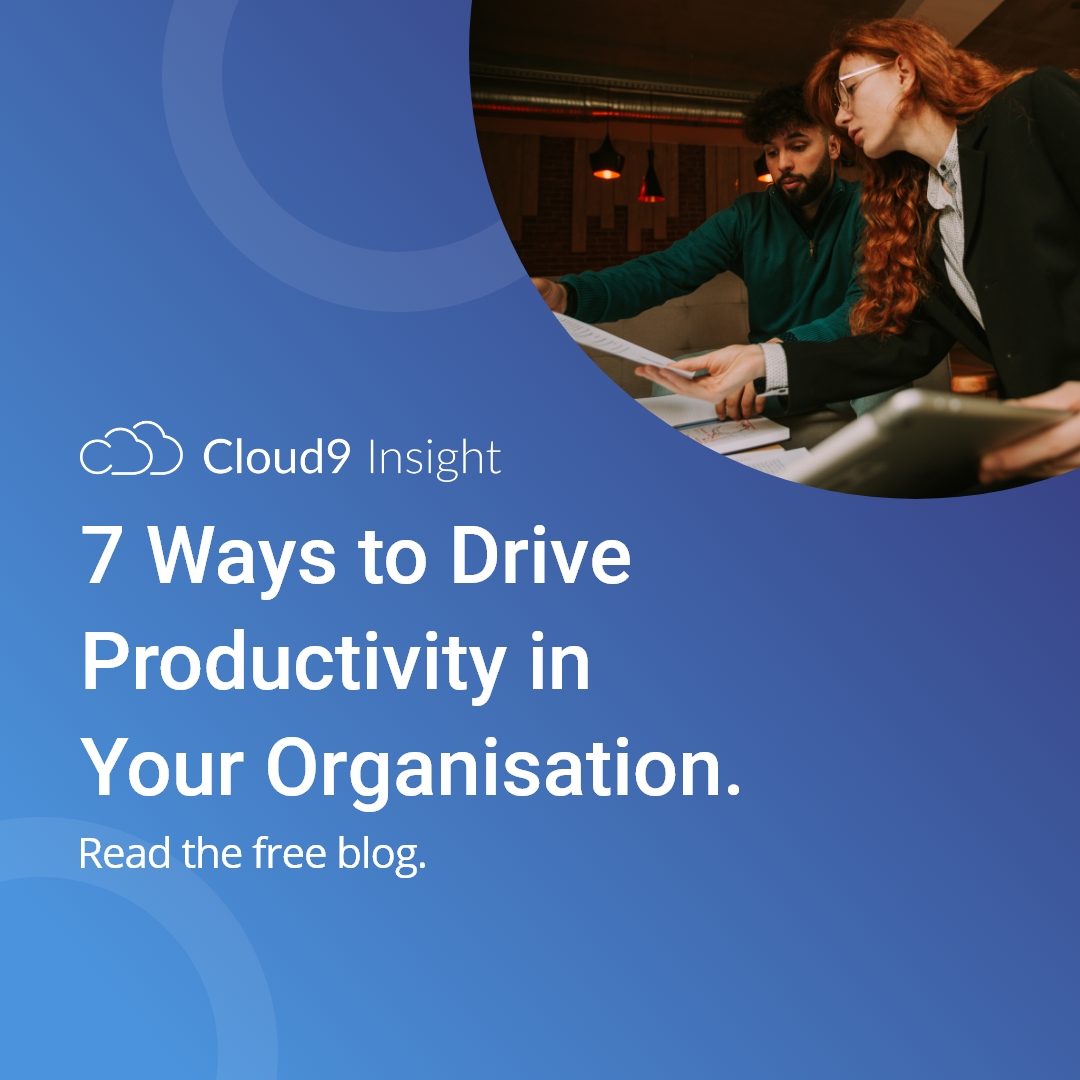 Boost your productivity
Since the pandemic, businesses have taken a refreshed look at productivity. We've pulled together our top 7 productivity tips, assembled by the Cloud9 Insight team. Check them out here.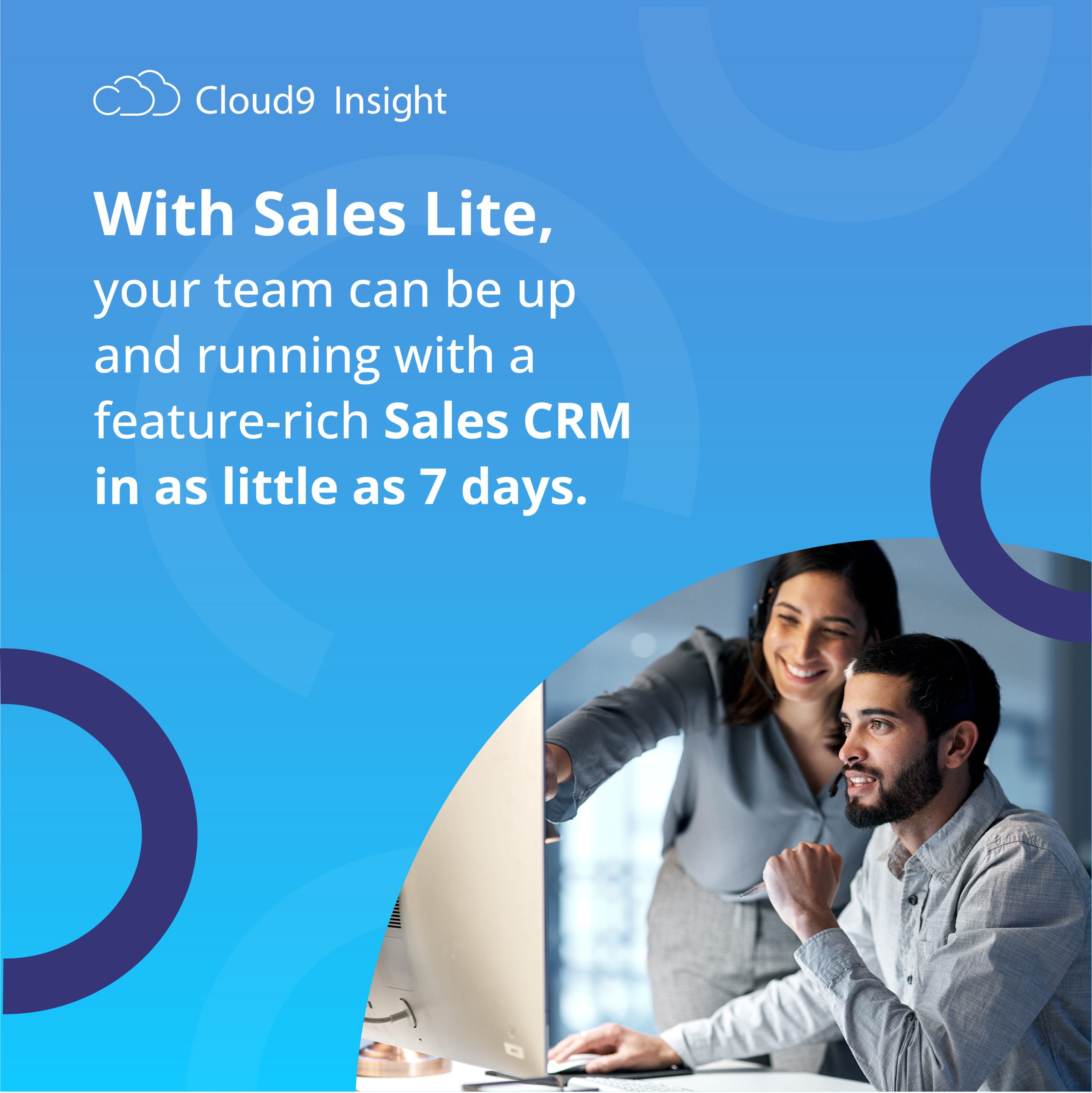 Sales Lite
Introducing Sales Lite, the new sales CRM tool for SMBs. Brought to you by Cloud9 Insight.
Everything you need in a sales tool, but at a fraction of the cost, and you can be up and running within 7 days.
Sales Lite is the low-cost, quick-to-implement sales solution that still includes the functionality you need.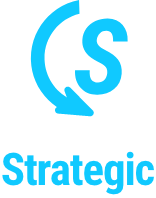 Strategic is a flexible implementation of Dynamics 365 with phased business change. Typically, these projects involve complex data migration from existing CRM systems. Moreover, phases are designed to build additional maturity which may include system integration.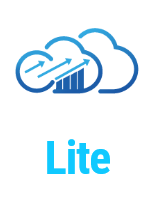 SMBs need a CRM catered to them. There are many solutions available, but they often have features that SMBs just simply do not need, nor can they afford. If your business is looking for a cost-effective, easy-to-implement customer management tool, click here to learn more about Lite.
"Cloud9 Insight helped us to deliver a successful D365 implementation which will add huge value to our business.  Their understanding of our objectives, a tried and tested approach, lots of experience and insight were all very beneficial.  They created good stakeholder engagement which encouraged a process of specification, build, test and adapt allowing us to start the adoption phase with confidence.  The ongoing attentive, knowledgeable and good humoured support team has provided the right amount of hand holding across the roll out."
James Rudolf
Chief Commercial Officer
Acquis Insurance Management
"From the initial process, to design stage, implementation and through to ongoing support, Cloud9 has delivered exactly as promised. We've found the Cloud9 team very approachable on a personal level – they're fun to work with, and that makes a big difference in any work environment."
Jeff Alexander
CEO
Gatwick Diamond
"Cloud9 was quick and collaborative. For us, speed was of the essence, and they brought that. [Dynamics] is absolutely imperative for the success of our team."
Joshua Rowe
Head of Mergers and Acquisitions
ClearCourse
"The clarity of thought and peace of mind that Cloud9 brought to a really complex situation has just been game-changing. The quality of the people in Cloud9 is remarkable – every single person we've spoken to knows what they're doing.
They've all been extremely helpful and that has made the whole process a lot easier for us. But it's also been great fun, actually. For something that's been quite an onerous task to look at, they've actually made it fun. We have our Friday afternoon update meetings, which we now actually look forward to. Cloud9 made something that could have been very daunting a delight."
Annie Makin
CCO
Hallmarq Vetinerary Imaging
"The benefits of the CRM are multifaceted. One of the key things for me is the CRM is just one cog in the wheel in terms of bringing together the various different software within the Microsoft package, which obviously has a great benefit to the business operation. There's a consistency on how information is presented, and that's a true benefit for us in relation to our CRM aspirations.....The reason I would recommend Cloud9 Insight is I'm still a key partner with them. And we're looking to invest further with them on additional software packages centered around the Microsoft 365 program. They have and will be a long-term partner for our business. And today they are certainly delivering."
Robert Thompson
CEO
See Group
"We were impressed with Cloud9 from the beginning. They were very quick to respond to questions , they took the time to understand our requirements, and they just 'got' it."
Kate Shand & Chris Tiernan
CEO & COO
Enjoy Education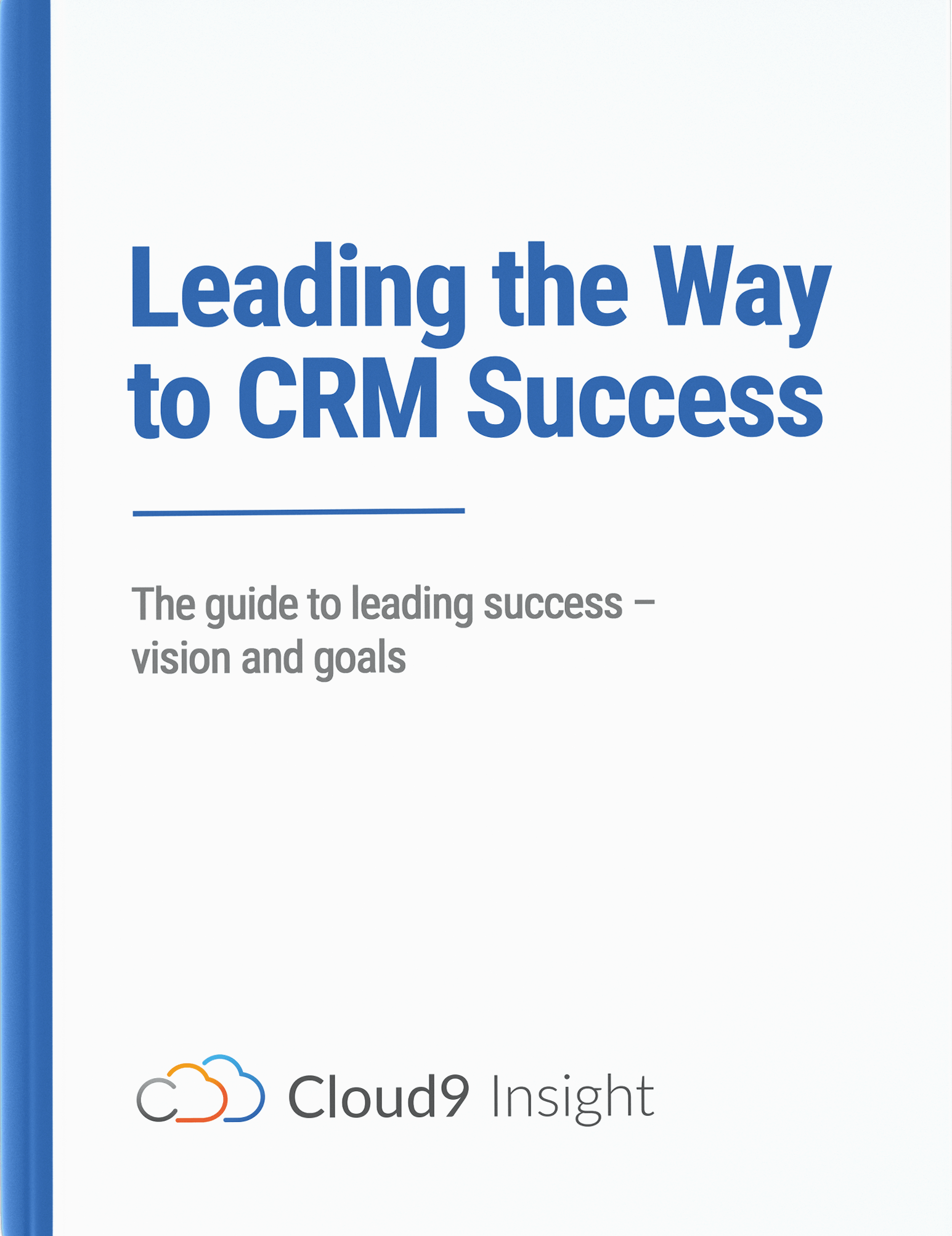 Prepare to succeed on all aspects of your CRM adoption journey
Leading The Way To CRM Success