Dynamics Telephony for Dynamics 365
Save 30%, on average, on staffing of outbound calling campaigns by integrating Dynamics Telephony Sales Dialer into Dynamics 365 CRM – seamlessly. Through automation, this add-on saves time on every call.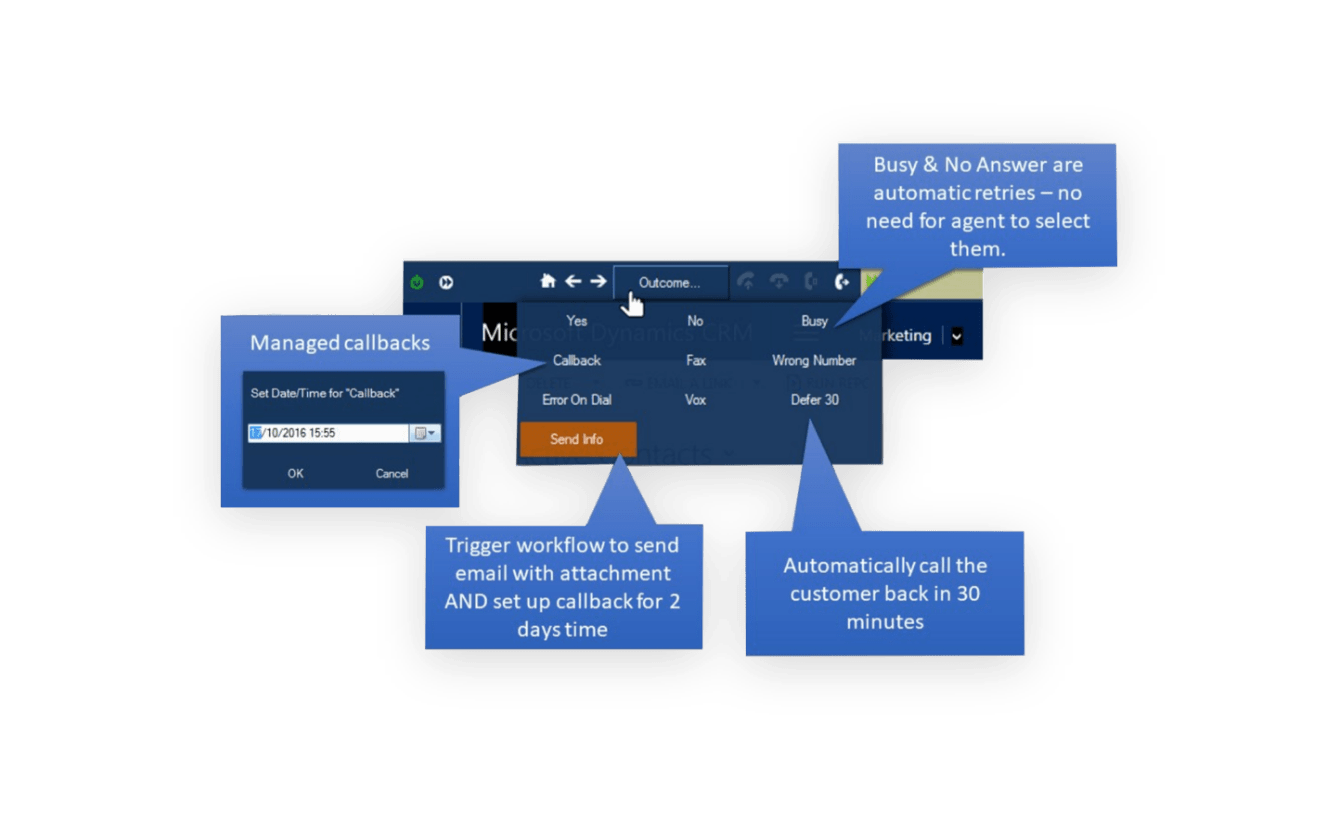 Dynamics Telephony Capabilities
Call controls embedded in Dynamics 365 give your sales and service staff a single user interface for telephony and CRM.
2. Boost efficiency by up to 50%
This add-on simplifies your sales and service team's workflow. By cutting the number of clicks, screens, and searches needed, it improves efficiency.
3. Instantly inform staff
The very moment they interact with a caller, the solution gives them relevant customer information.
4. Save time on campaigns
Zip through outbound calling campaigns with the fully integrated progressive dialler.
5. Capture all data in Dynamics 365
Call statistics, callbacks, next steps, call dispositions, automated follow ups and more.
6. Auto-create links to call recordings
Links are created in Dynamics 365 for easy access or to connect with Microsoft Call Intelligence.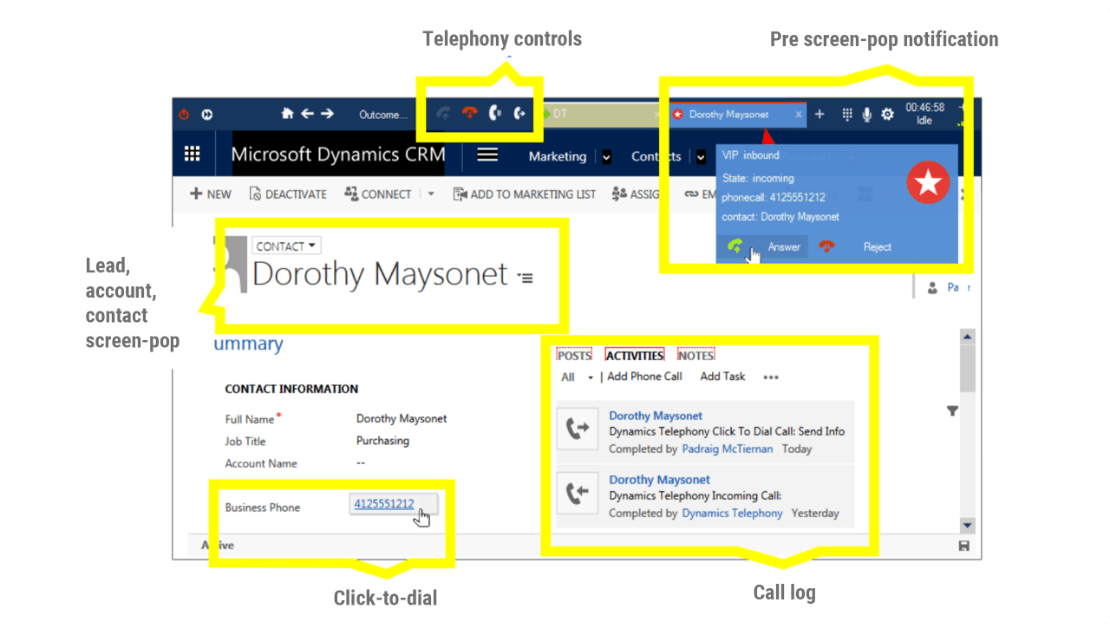 https://cloudcall.wistia.com/medias/6h2oh1dw6c
BOOK A DEMO for Dynamics Telephony with a member of our team using our easy-booking system.
Explore Other Dynamics Integrations and Add-Ons