Project Lite, the project management tool that lives inside your Dynamics 365 for Sales CRM
Project Lite – Capabilities
Project Lite lives inside your Dynamics 365 Sales CRM, meaning no integration and a seamless data flow from lead through to project delivery and completion
Projects are broken down into deliverables which can be tagged as milestones and be linked to financial records such as Orders or Invoices
Workstreams are set out to deliver the project in manageable chunks. The workstreams provide estimated versus actual time and cost analysis
Tasks are the individual actions that are delivered as part of the project. Tasks are assigned to resources and have time entered against them
Project Lite offers simple risk flagging and management including RAG status, change log and ownership for mitigation.
Internal and External resources can be managed in Project Lite. Each resource can have skills and certifications associated to them as well as tracking their availability.
Time entries can be submitted by resources online or via an app. Time entries are reviewed individually or in bulk by the project manager ready for approval. A connection with Clockify is available for more accurate time tracking.
Dashboards and visual reporting are available across the solution and are easy to tweak and maintain by the user. Reports include RAG overview, estimated versus actual time and cost tracking.
As a native Dynamics 365 solution, Project Lite offers all the great ​Microsoft integrations including:
- Active Directory for single sign-on​
- Outlook for email and appointment tracking​
- Teams for chat and collaboration​
- Sharepoint for Document storage
Dynamics 365 has native SharePoint and Teams integration allowing a single and secure area for document storage and collaboration.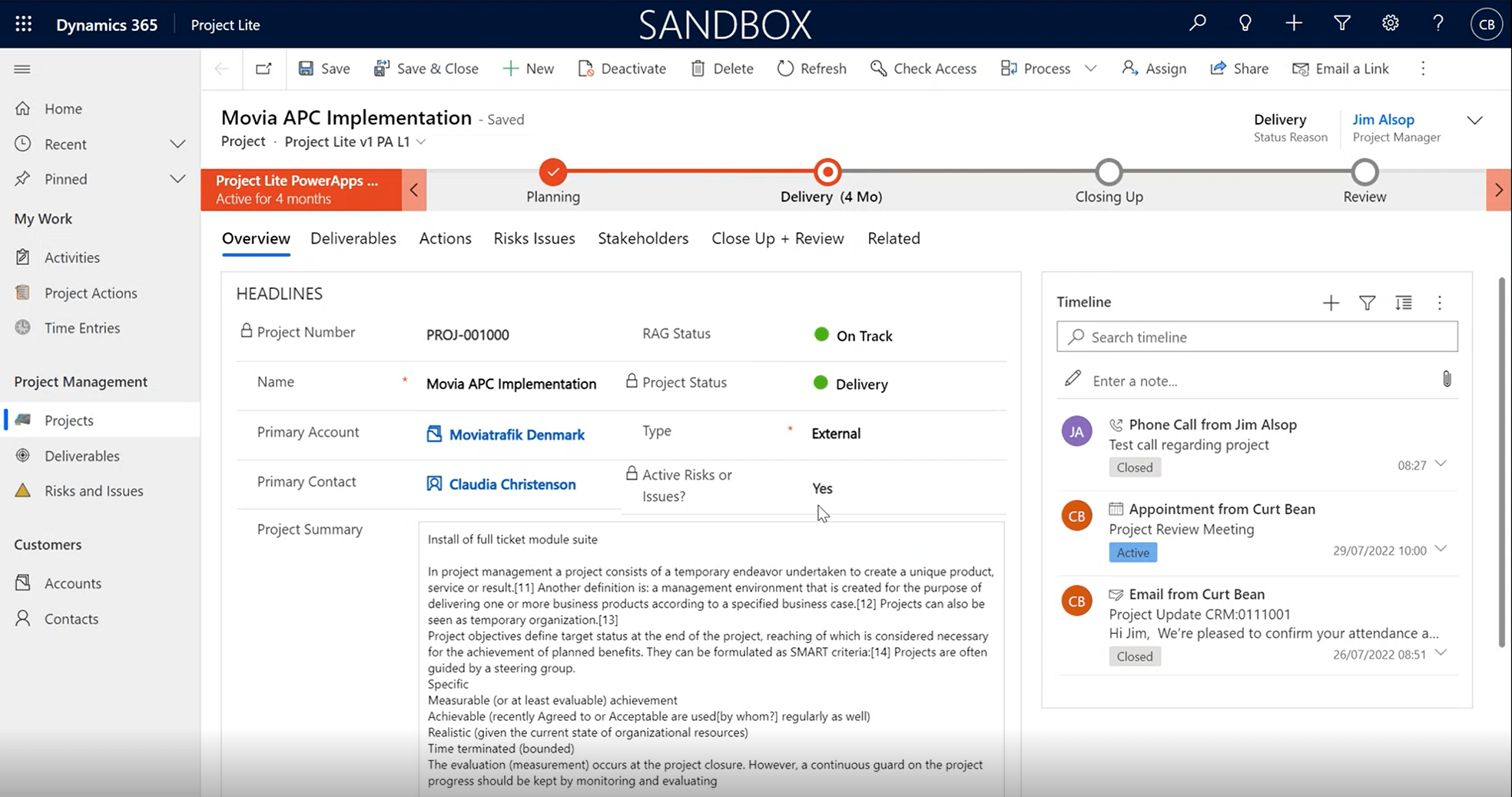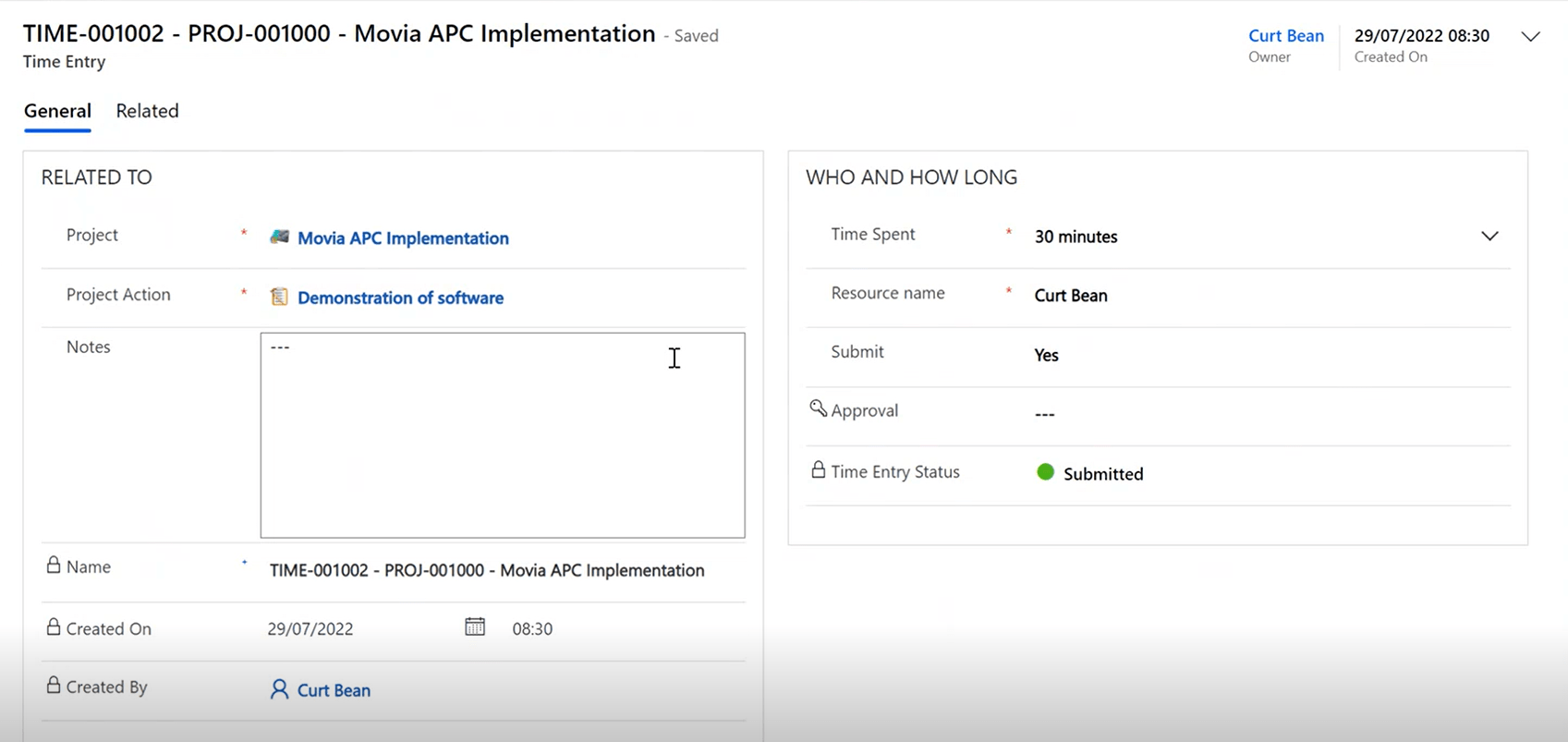 Explore Other CRM Modules
Dynamics works better together. Explore other CRM modules here:


BOOK a call now to discuss Project Lite with a member of our team using our easy-booking system.