Wellbeing in the workplace – our CEO shares her thoughts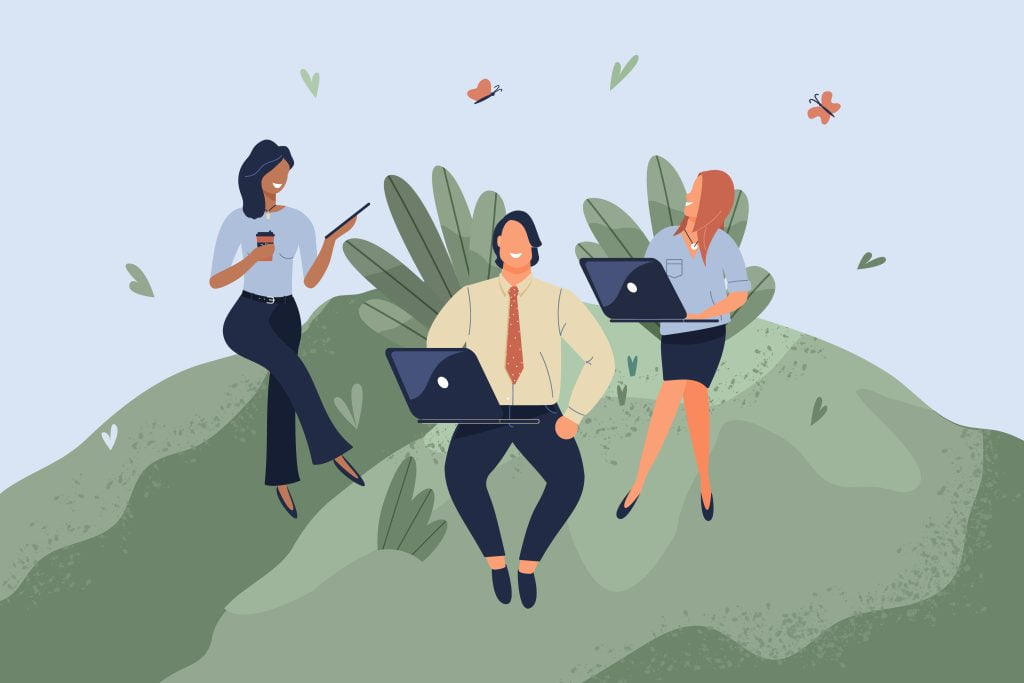 How much does employee well-being matter to you?
On Monday 9th November, Workplace Wellbeing Professional's Joanne Swann sat down with Cloud9 Insight's CEO Carlene Jackson to discuss the topic of workplace well-being, how it can be improved, and where it's going. Joanne has a diverse background working around the world, which has influenced her outlook on what exactly constitutes a healthy relationship to work.
If you've seen Cloud9 Insight's Culture page, you'll know that Cloud9 Insight exists to empower Britain's SMBs to achieve their dreams by embracing cloud technology…
The key to happy SMBs, it turns out, is happy employees.
So what's Carlene's secret?

Cloud9 Insight's cultures and values can be distilled down to four core pillars.
Growth Mindset: Our employees are always evolving and adapting to new career challenges.
Positivity: Positivity is cultivated and encouraged in every aspect of work – from solo projects to collaborative projects.
Collaboration: We focus on the benefits of collaboration to improve ability and performance through shared experience and career development.
Fun: Without fun, what's the point? Cloud9 Insight's leaders are committed to a healthy work/life balance and recognising team success.
As Joanne reports, the benefits of Cloud9 Insight's workplace culture directly attribute to workplace wellbeing, and with 40% growth year on year, it's clear that it's paying off.
Innovation seems to be the key, but it's backed up by pearls of wisdom on Carlene's part that only come with experience.
For more on employee wellbeing, learn more about how we've challenged the notion of 'full-time'. For now though, here's an excerpt from Joanne's interview:
As a strong advocate for workplace culture and wellbeing, why do you think workplace wellbeing is so important for organisations?
"Since the pandemic and oncoming recession, companies need to focus on performance. I think that people are performing at their best, and being most productive, when they're in a good place from a wellbeing perspective.

I have high degrees of empathy, and I care massively about my employees, but no matter what I do for them in the workplace, what I've realised is that most things that impact performance and mindset is outside of work. So, if you want to make an impact, employers need to give more time.
For more on how Cloud9 Insight's striving to innovate and improve workplace culture, bookmark our blog today.
Get the latest Dynamics 365 news, blog updates, webinars events and invitations.