Cloud9 Insight exists to empower Britain's SMBs to achieve their dreams by embracing cloud technology

Our Company Culture & Values
Our Report On The Nine-Day Working Fortnight
Between July and September 2022, Cloud9 Insight trialled an innovative alternative to the much-discussed four-day working week. Our nine-day working fortnight has been a resounding success. For just an extra half an hour worked every Monday to Thursday, employees are now rewarded with every other Friday off work; what's more, every alternate Friday has become a SILCC day: a day dedicated to Strategy, Innovation, Learning, Charity and our Community.
Want to learn more? Check out our blog, and read the full report by clicking the button below.
In the last 12 months, we grew by around 40% and we have even more ambitious growth plans for 2023 and beyond. But we can't do that without getting the right people in place. Could that be you?
Due to continuous growth, we are recruiting for a number of exciting positions across the business.
Please click the Careers button below to see our live vacancies.
If you are looking for a career at Cloud9 but not quite sure which role suits you, email your CV to careers@cloud9insight.com with the subject "Working at Cloud9" and we will book in a call with you very shortly.
Visit our careers page for more information.
Our Benefits Package is Market-leading
If you're looking for the perfect work-life balance in an environment that promotes learning, wellbeing and growth, Cloud9 Insight could be the workplace for you.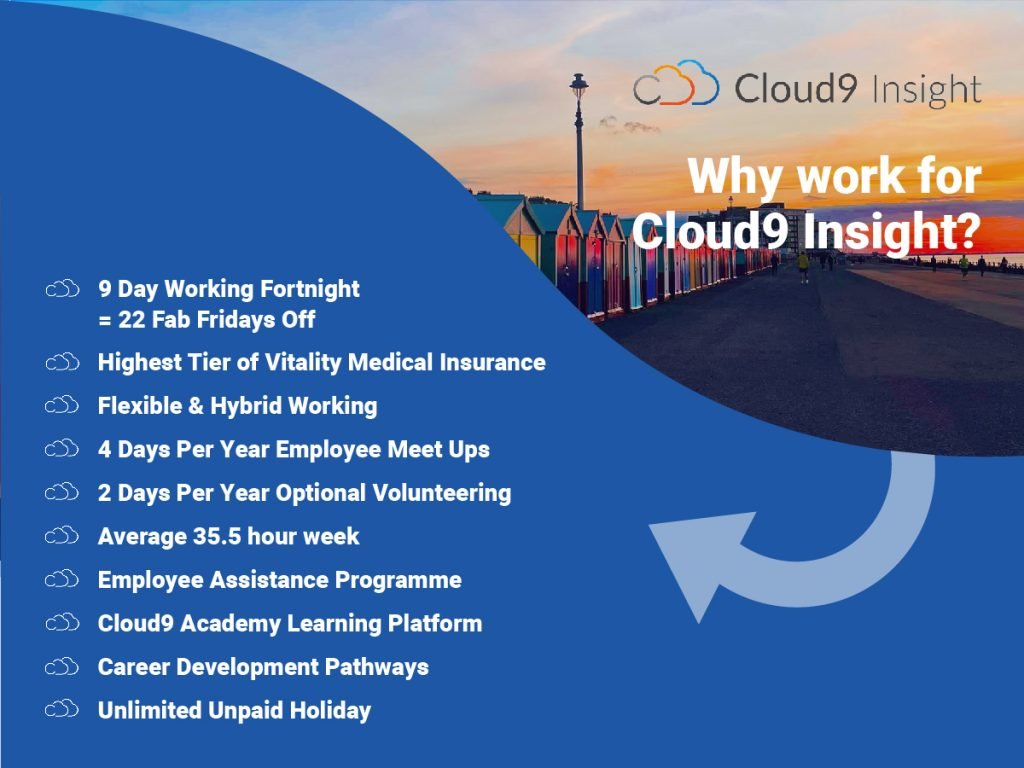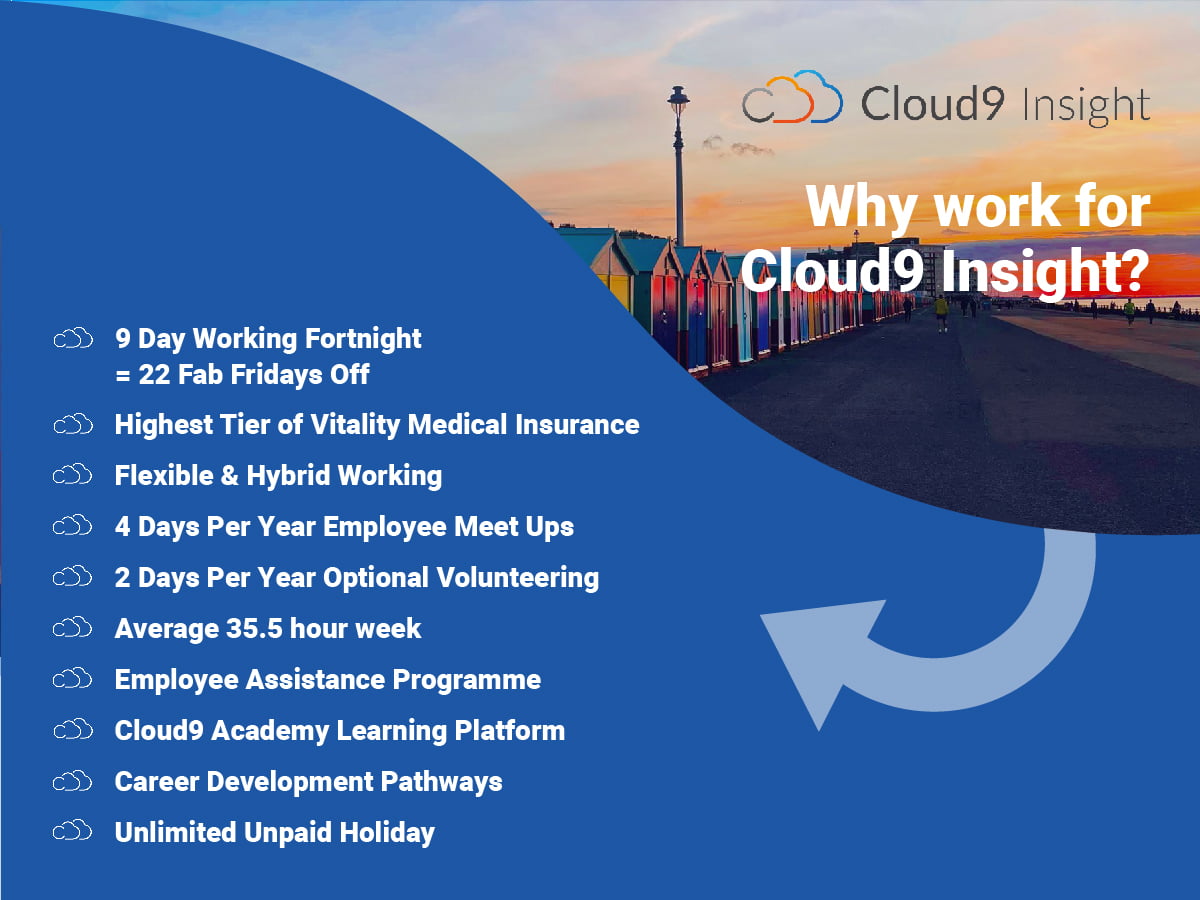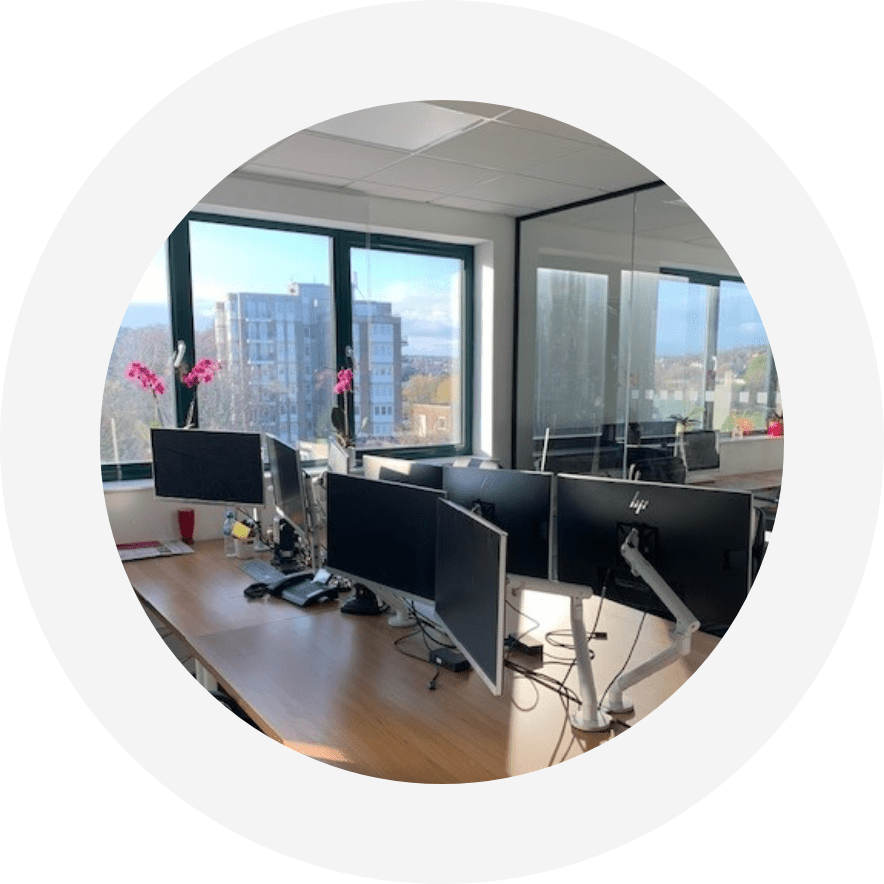 Enabling Ambition and Unlocking Potential
Cloud9 Insight is an award-winning Microsoft Dynamics 365 consultancy, specialising in Customer Relationship Management (CRM) and Power Platform. We work exclusively with small and medium-sized businesses, helping them to grow profitably.
Based in the bohemian city of Brighton, Sussex, we are experts in Microsoft's Dynamics 365 Customer Engagement platform (CRM) and help businesses adopt CRM through implementation, training, and support.
We work with clients across the whole of the UK and beyond. We have several project approaches carefully designed to support clients who are either:
Going through their first CRM implementations
Looking to reach higher levels of maturity through integrations, and navigating more complex business change and improvements in processes.
Learn more about how we work as a Microsoft Dynamics 365 Solutions Partner here.
With our expert consultants & learn about how a bespoke CRM solution could benefit your business.