The Benefits of a Dog-Friendly Office – An ITV Meridian Feature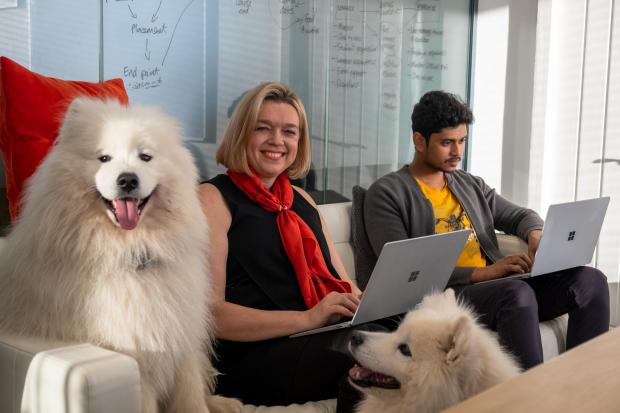 Welcome to our dog-friendly office!
We've got *furry* big news…
Just one of the many bone-fits at Cloud9 Insight, dogs are just as welcome as employees! In our founder and CEO Carlene Jackson's own words:
"Stroking a dog is know to reduce stress and increase wellbeing, releasing vital mood-boosting hormones like serotonin and oxytocin into the bloodstream."
This past week, to report on our recognition of International Stress Awareness Week and how furry friends can seriously boost good moods, ITV Meridian's Abigail Bracken visited Cloud9 Insight and interviewed its fur fans.
As reported by Abigail, it was a benefit born of necessity; a disarmingly hot summer led Carlene to invite her Samoyeds Bear and Shaska into the office to make the most of its air conditioning!
"A lot of our employees wanted to come to the office because we have pretty good air con. But it occurred to me that WFH employees' pets might be struggling in the heatwave, too.

I took the lead, so to speak, and brought my dogs into the office. I have two fluffy Samoyeds and I encouraged employees to bring their dogs in as well."
The Dogs were a big hit with employees and have since gone on to become a regular fixture… especially since the hypoallergenic Dolly the Toy Poodle joined with her owner Sam back in December!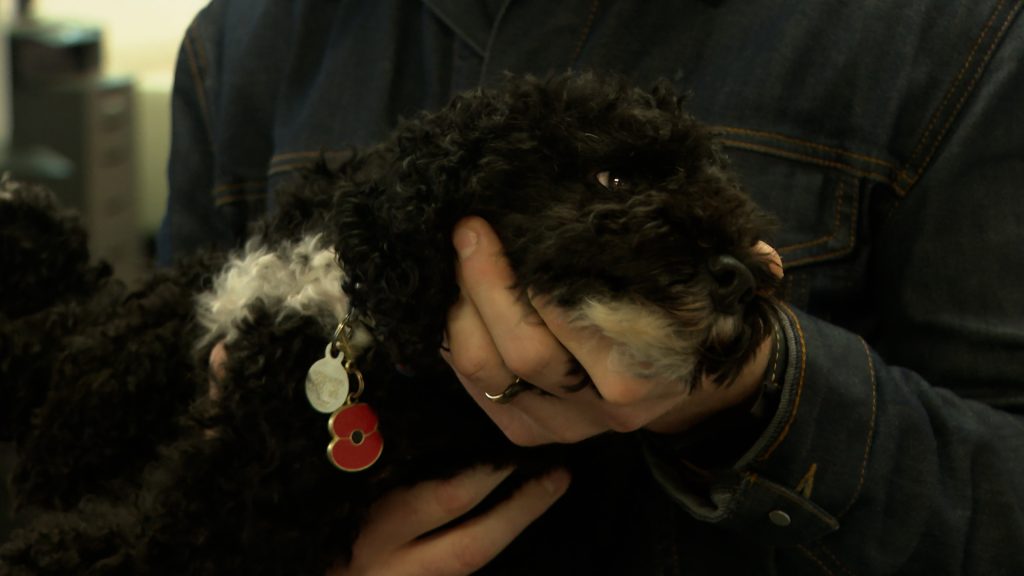 "I wanted to share this experience to help anyone who runs an office which is affected by stress this Stress Awareness Week. I do feel that dogs can play a big part in combating the work-related stress that most of us feel from time to time."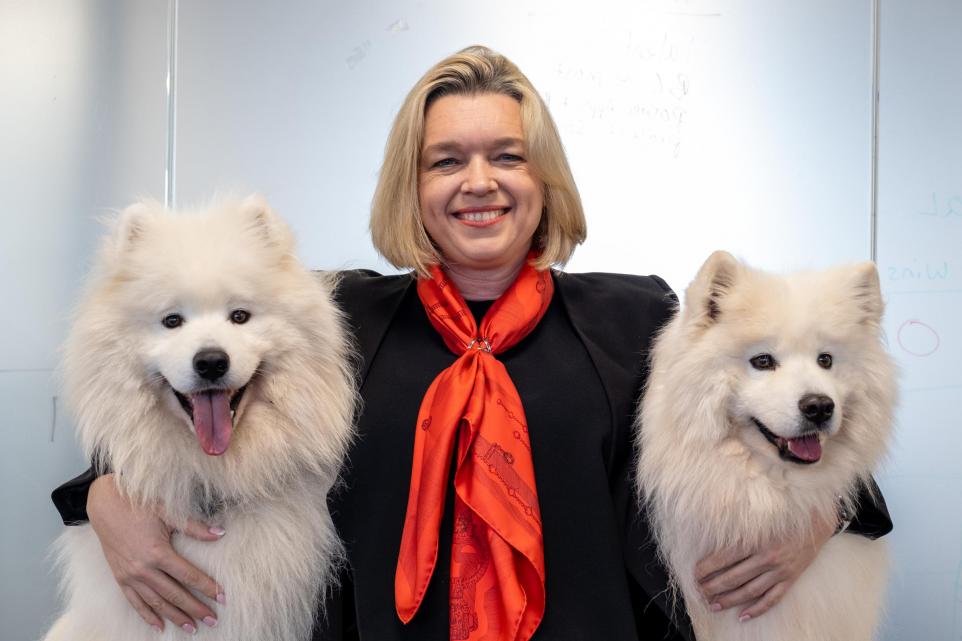 This isn't the fur-st time our pets have been featured in the news recently; click here to fetch our recent article in The Argus and sniff out some more business benefits on our company Culture page.
Get the latest Dynamics 365 news, blog updates, webinars events and invitations.