Becoming a partner is easy:

Benefits of Partnering with Cloud9 Insight
If you are ready to grow your business then becoming a Cloud9 partner is a quick and easy route to take.
You will be joining an established network of like-minded organisations that are benefiting from the opportunities that this provides.
We will assist you with full solution training, marketing, and pre-sales support, as well as a dedicated partner manager who will be there to guide you and ensure you get the most out of the partnership.
We also offer a tiered reward structure where more benefits are unlocked the more proactive and successful you are.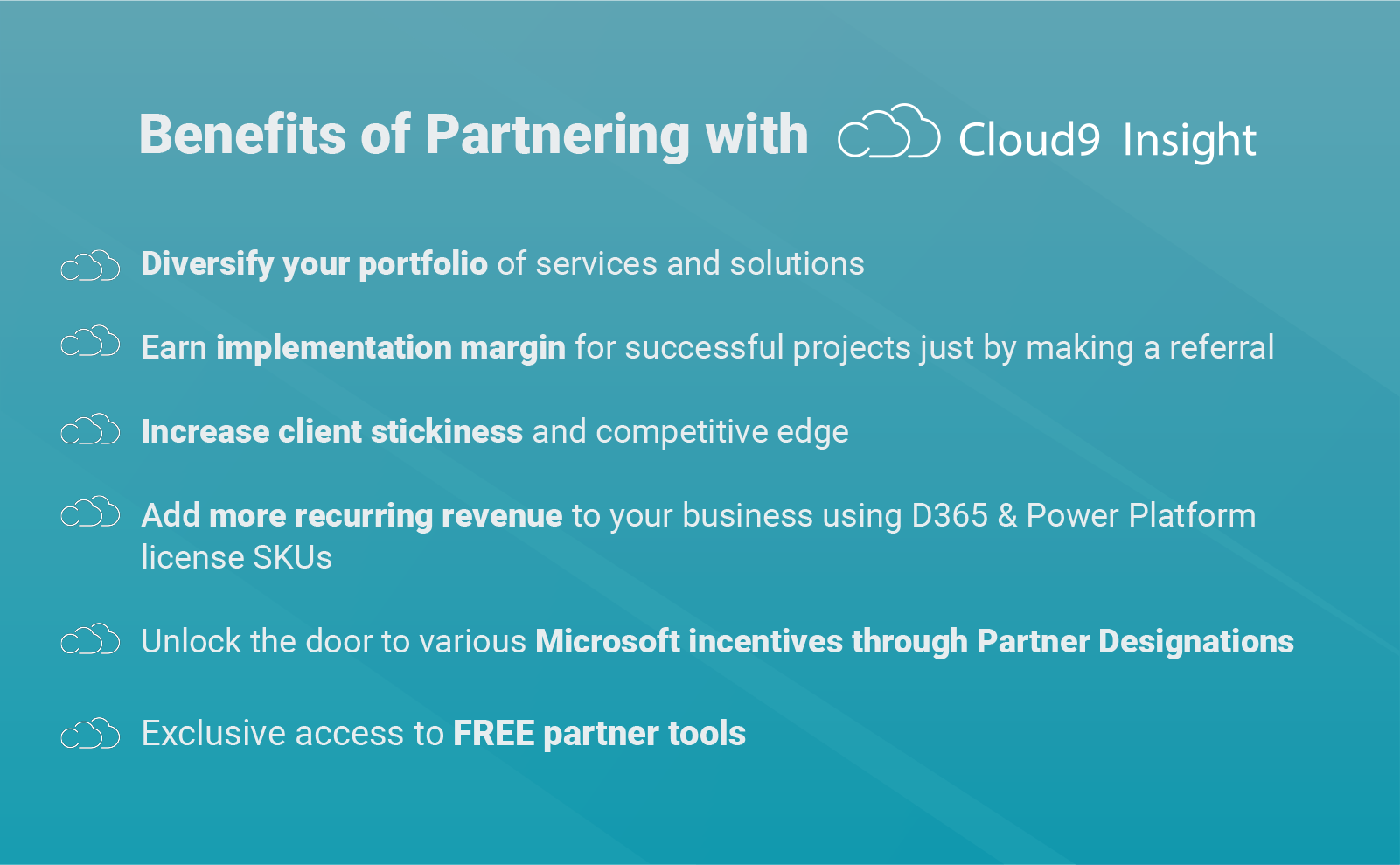 Get our guide to becoming a

partner
To find out more about becoming a partner, here is a quick guide to how easy it is. The guide details the benefits and available support to both your business and clients. Feel free to get in contact with us if you need any further information.
 Ready to become a partner
Speak to our dedicated Partnering team - about the ROI & benefits of becoming a Cloud9 Insight Partner
Considering setting up your own d365 practice?

If you're interested in building your own D365 practice and delivering your own projects

We Care | We Act Together | We Grow Every Day
We Do What's Right | We Solve Problems | We Create Impact
Cloud9 Office:
6th Floor Park Centre, 177 Preston Road,
Brighton, BN1 6AG
Phone UK: +441273 921510
Sales UK: +441273 921520
Email: hello@cloud9insight.com