Cloud9 is CRN's Cloud Services Provider of the Year!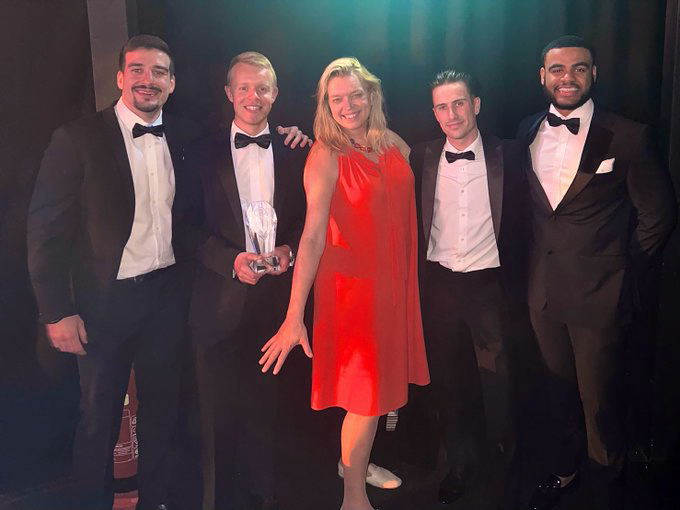 We're all on Cloud9!
We're thrilled to announce that Cloud9 Insight has been crowned Cloud Services Provider of the Year by CRN UK, an esteemed organisation that provides news, analysis, interviews and vital resources to the UK's tech industry – not only that, they put on quite the awards ceremony, too!
We beat some truly incredible competition to claim this prestigious prize; what's more, it truly was a team effort. This past year has been record-breaking for Cloud9 Insight, and we believe winning the Cloud Services Provider of the Year proves our ambition to make every step of a client's CRM journey a smooth and painless experience.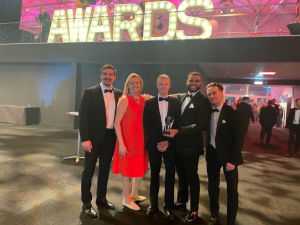 Our ever-glamourous founder and CEO Carlene Jackson enjoyed a much-deserved night out alongside Cloud9's Partnership Manager Owain McLoughlin, and the company's Sales Team Curt Bean, Jordan Short and James Leaman.
Here's what Sales Director Jordan had to say:
"Personally, the award means a great deal, as I am positioned on the front line of the business. I spend the majority of my time speaking to potential clients about the services we can provide, and to know that we have been recognised for those services and the way in which they are sold is a massive pat on the back.
Owain McLoughlin, Partnership Manager said:
"The evening itself was great! Of course, the excitement was running high from the award, but it's great to have an excuse to have a drink and spend time together on a personal level. There was a great party environment, and it was good to speak to plenty of partners – how they operate and how we can help them.
The highlight of course was hearing, "they'll be on Cloud9 tonight!" We had so much confidence in the company and our colleagues, as soon as they started to announce the shortlist contestants, we all started putting our suit jackets on!"
Curt Bean, who is transitioning to the role of MD, contributed:
"The CRN awards are the leading tech awards, and to have won in a category against our peers and other brilliant tech companies is an amazing achievement! We've won many cross-sector awards, but this one really is special in our space.
Externally, winning the award will strengthen our brand, proposition and partnerships; most important is the internal confidence and recognition for everyone in the team for being the best at what we do."
For more information on how Cloud9 is transforming the Cloud Services space, head to the company's blog.
Get the latest Dynamics 365 news, blog updates, webinars events and invitations.