Cloud9 Insight CRM Rescue picks up your broken project and works towards successful completion. We'll get on with sorting your CRM, and you can get on with achieving your business goals.
Sometimes CRM projects do not go to plan or achieve the goals they were initially set out to do. This can happen for many different reasons: perhaps a change of key personnel, change of objectives, poor design, or a breakdown in a relationship.
It's for small and medium-sized businesses with a failed or failing CRM project. Cloud9 Rescue will fix your project and implement a fit-for-purpose Microsoft Dynamics 365 system.
Our CRM Rescue is here to help you, whether you need a check and recommendations, analysis of your requirements, or a complete overhaul and replacement of your system.
Signs your CRM needs to be rescued
1. Your team isn't using the software
CRM is ideal for businesses wanting to move to a customer-centric model. However, it's a whole-of-business change. Has the change process been managed properly?
2. End-users haven't been involved
A CRM system should be set up with all users in mind. Does your system make sense to the admin and sales team, not just the C-suite and IT department?
3. There's bad data in the system
Your CRM is only as good as the data you put in it. Is your data full of duplicate records and partial information?
4. Your departments aren't united
Your CRM sits across all your departments, and provides one master set of data for everyone to work from. Are your teams adhering to the same processes?
5. There's no clear vision or objectives
Do you know what you want to achieve from your system? It's good to have goals such as improving customer relationships, but what are your benchmarks?
6. The system can't grow with your business
Some businesses eventually discover their CRM has limited functionality. Are you able to add to your system as it adapts alongside your business?
Is Your Dynamics 365 CRM Project at Risk?
Get in touch with our expert consultants by using our easy-booking system.
Step 1:


Start by diagnose the issue
We'll identify what went wrong with your previous CRM project, get to grips with your unique business requirements, and find a better solution going forward.
Step 2:


Create a new roadmap to success

By mapping out the route to best achieve your business goals, we can foresee and identify any hurdles, and break down costs for each stage of the CRM project, meaning no nasty surprises.
Step 3:


Delivery of your CRM and support on your journey

Holding your hand through the entire project, we'll work together to keep you on track, providing ongoing support after your new Dynamics 365 system has been implemented.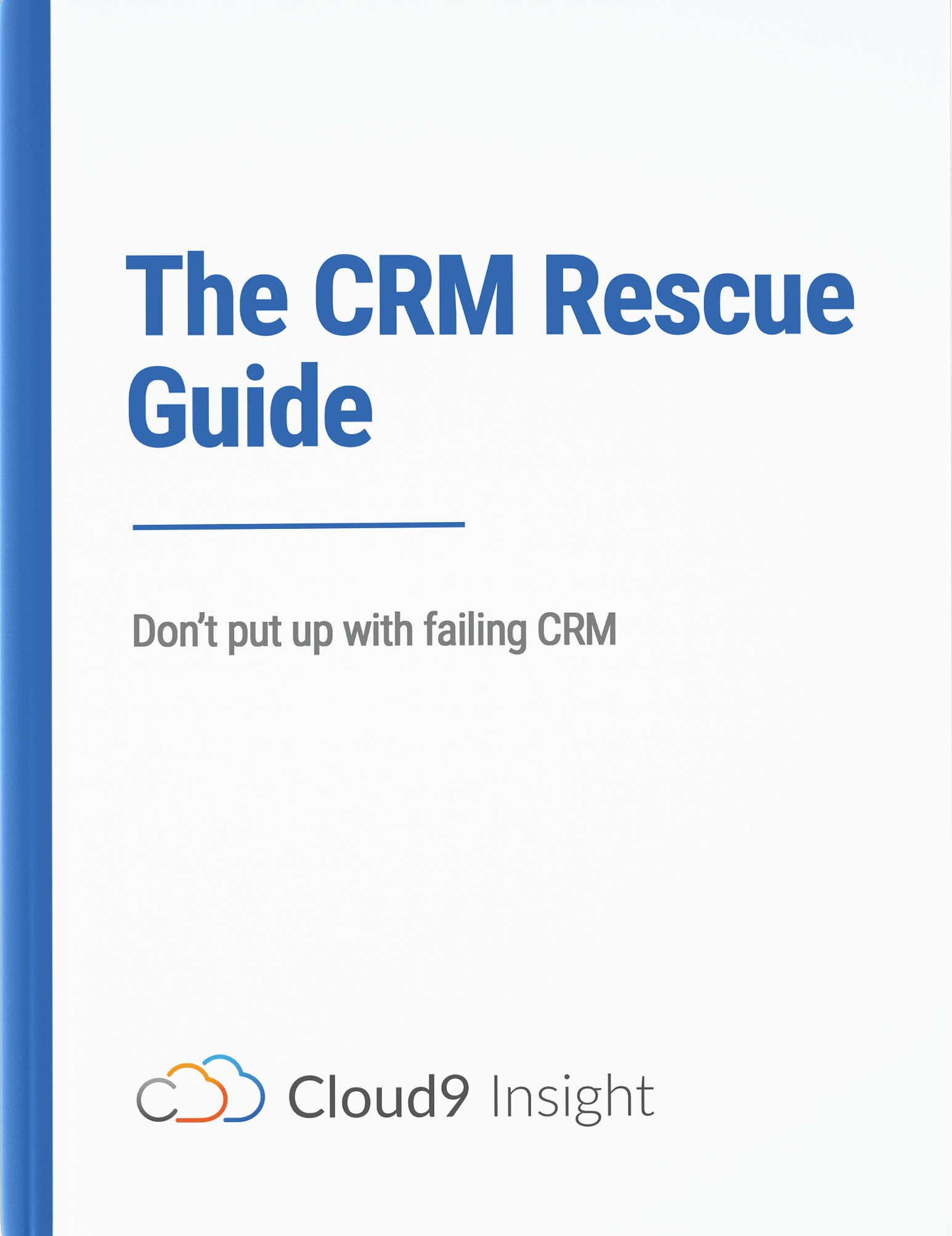 Learn why rescue doesn't have to mean going back to square one