Click Dimensions Update: Dynamic Segmentation in User Journeys is Here!
Click Dimensions users are celebrating as the marketing automation provider recently announced the release of dynamic segmentation within customer journeys.  
How does Dynamic Segmentation work?
In simple terms, this means that Click Dimensions users can now define audiences, with the system automatically adding suitable members onto marketing journeys as specified. Prior to this release, marketers had to apply a workaround to dynamically add audience members to journeys.  This update is a game changer, designed to simplify and speed up automations and customer journeys. 
How can Dynamic Segmentation support my marketing team?
Enabling marketing automation systems identifies target audiences, adds them to journeys, and drives behaviour-based communication. This is all handled without human intervention, providing marketers with much-needed time to focus their efforts elsewhere.  
Even with the update, the process requires a little setup time. Defining a dynamic audience segment is a one-off task, but one that needs agreeing by your team. Building a marketing automation journey requires some rigorous testing upon first setup. The automation process includes writing email content, setting decision nodes and starting timers, which all can take time to get right.  
When these processes are complete though, you can start reaping the benefits of the new update. When the automation is started marketers can then trust the system to drive insights and make decisions for them according to the journey initially defined by the user. When the decision-making process eventually returns to the user, they are in a much better position to make that all-important sale. 
How can Dynamic Segmentation improve targeting?
Another powerful feature of Dynamic segmentation is the ability to combine segments that have been built.  
For example, let us take a segment looking for all CRM (Customer Relationship Management) contacts who live in London, are under 40 years of age and have visited a specific products page on your website within the last 2 months. This is useful information on its own, but the new Click Dimensions update takes this further. It means you can now take those existing segments and combine them with everyone who previously completed a customer journey focused on that specific product. This enables you to create stronger, more targeted segments, dynamically 
Then vs Now
To understand the impact and benefit of the new dynamic segmentation feature in Click Dimensions, a comparison between the old and new helps put it into perspective: 
In previous versions, this was how to create a dynamic segmentation in Click Dimensions:
Create a dynamic list

Create a marketing automation journey

Take the dynamic list and copy the contents into a static one. Alternatively, create a column on your Dynamics form to flag entries into your customer journey, or use a Power Automate Flow to add people to a list when they meet specific criteria.

 
Drawbacks of this process: human intervention from marketers was needed to make a dynamic list static - meaning that any audience additions to the lists were not done in real-time, meaning the journey was not responsive. If fields or flows were used that meant reliance on a development team to apply the new configuration to your system.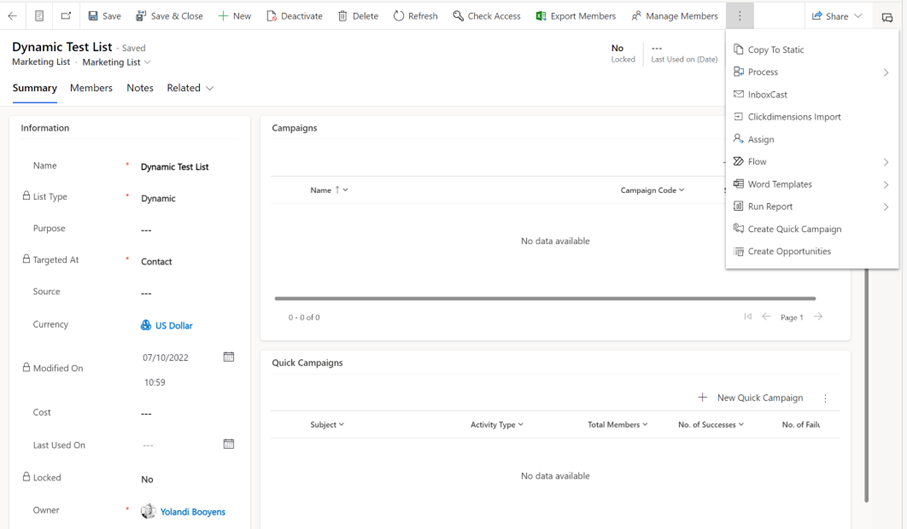 Compare this to the new way of creating dynamic segments:
Create a dynamic segment

Create the marketing automation journey

Add the dynamic segment as an entry point into the journey
Benefit: Members that meet the segment criteria are added in real-time and no further intervention from marketers or development teams are needed.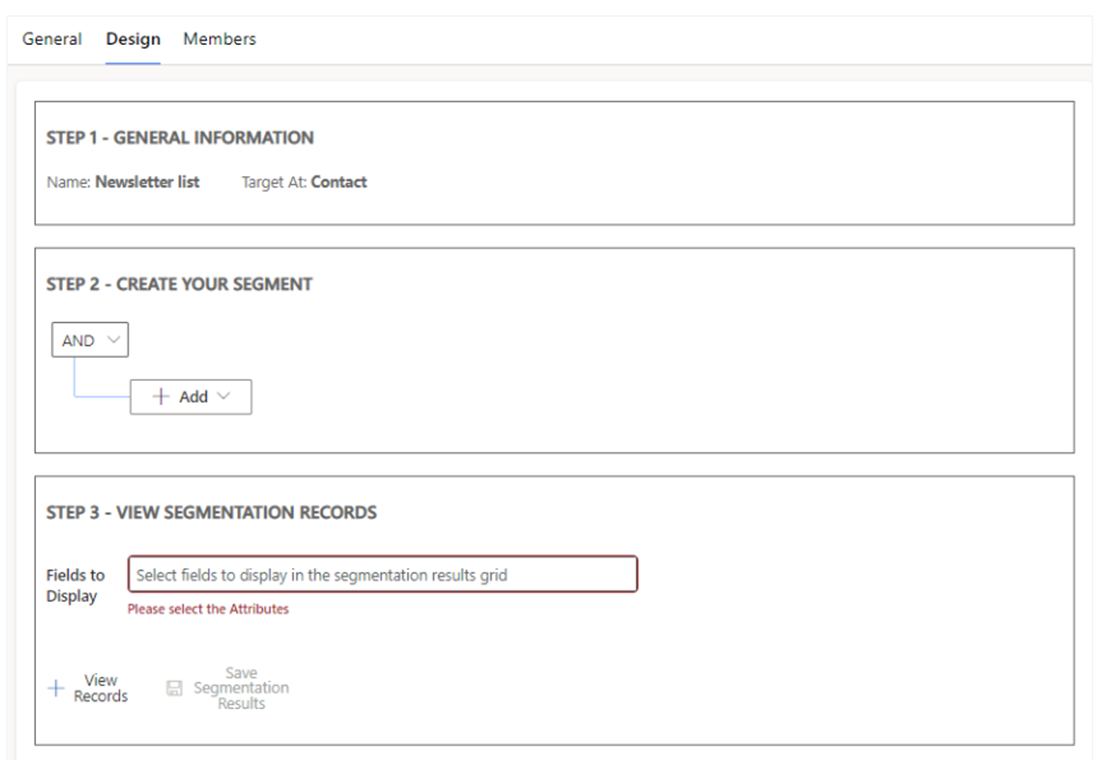 If you would like to find out more about how this update can really benefit your team or would like to answer any other Click Dimensions queries, then do not hesitate to contact the team at Cloud9 Insight. 
Get the latest Dynamics 365 news, blog updates, webinars events and invitations.